Guidance
The Role of OD in the NHS: A Do OD paper for discussion, debate, reflection and action
This paper highlights the strengths of organisation development (OD) practitioners and areas that they would like to develop further.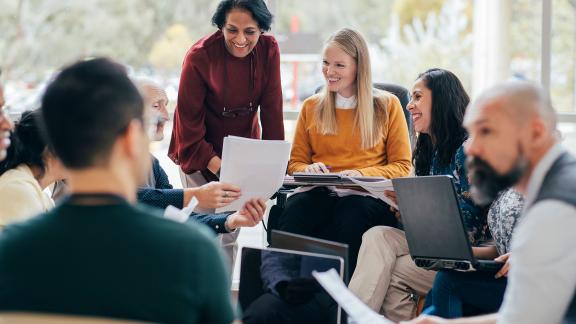 The paper explores the strong foundations of OD in the NHS and seeks to understand three questions.
How can we raise the currency of OD by adding extra value to the system?
What opportunities are the for us to build our influence?
How can we challenge ourselves to step up and take control of our destiny?
Conversations across the OD community highlighted five aspirations for OD in the NHS, that are:
strategic
agile
credible
impactful
inclusive.
The purpose of OD in the NHS is to improve the quality of patient care. This core concept is at the heart of all our work to improve the experiences of staff and patients. As organisations and systems change, our challenge as OD practitioners is to ensure we keep up with those changes ourselves.

OD already makes a significant difference to the NHS, improving the performance and health of systems by strengthening the humanity of our organisations. As a community of OD practitioners we have a rich history of examining our capability and capacity. In this context, we wanted to explore and think creatively about how best OD can support the NHS of the future as well as today.
Our community contributed to an ambition statement for OD in the NHS which you can find in the paper. We have posed a series of questions that continue the conversation about the ambition, and we will continue to create spaces to discuss our responses to the paper.