Video
Attracting and retaining people into the nursing associate role
Hear how different NHS organisations are developing pathways into the nursing associate role, enabling them to retain staff.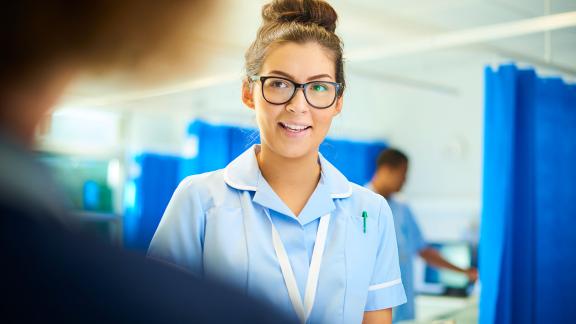 Hear from three trusts on how to attract and retain your nursing associates in different settings and the benefits of working with further education colleges to deliver programmes. This video includes three presentations from South Devon College, Lincolnshire Partnerships NHS Trust and Manchester University NHS Foundation Trust. 
Speakers and key themes from the video include:
Maria Woodger, Assistant Principal at South Devon College shared how the college has become the first college in the country to be approved by the NMC to deliver the nursing associate programme and how this is working for employers within the local area. The presentation focuses on their journey in working with organisations and the importance of collaboration to enhance learning for students and develop modules suited to employer needs.  

Kerry Woodcock and Sally Reece from 

Lincolnshire Partnership NHS Trust explain how the organisation are working collaboratively with system partners to provide nursing associate roles in community and mental health settings and how they developed the role into their skill mix changes.

Jenny Halse, Assistant Chief Nurse from Manchester University NHS Foundation Trust who gave an insight into how they 

have attracted and retained people in the nursing associate role within their different services. The presentation also focuses on developing rotational placements and the importance of off-the-job learning.
Watch the recording, which includes a Q&A session where colleagues share good practice and top tips.