Blog post
Everyday experts: staff involvement in quality improvement
A blog by Steven Weeks on the need for a staff engagement approach as part of wider quality improvement efforts.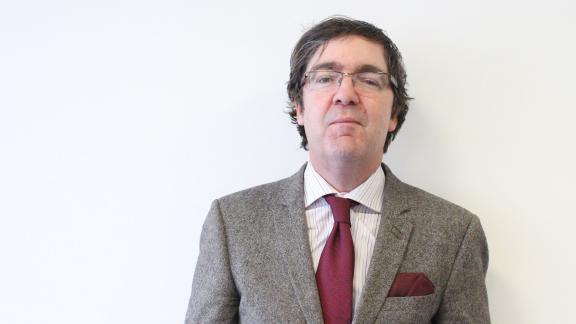 Steven Weeks leads on staff engagement and the NHS Staff Survey for NHS Employers, in this blog he looks at how organisations with successful quality improvement programmes incorporate staff engagement as a key element in these processes.
Successful quality improvement (QI) incorporates staff engagement programmes as a key element in improving and enhancing outcomes. A staff-focused process, it is not only the right way to go, but it is also the most effective. However, for many organisations, improving quality may seem an ambitious aspiration when faced with relentless rising demand.
There is a wide variety of tools and techniques for QI in the NHS, ranging from those that are adapted from other industries - such as Kaizen and Sigma - to generic tools, like process and root cause analysis, to brands developed outside the UK, for example the Institute of Healthcare Improvement. There are also at least 15 models that have been developed by individual trusts and almost all of them emphasise the benefits of involvement of staff. There are also staff engagement approaches which focus on seeking staff ideas for QI, such as the well-established Listening into Action, the more recent Improve Well, as well as trust-specific examples, for example those at The Leeds Teaching Hospitals NHS Trust, United Hospitals Bristol and Sherwood Forest and Bradford District Care Trust.
Research by the Health Foundation has shown that QI with high degrees of staff involvement have more impact and are more sustainable than those based on other models. The key elements for success in involving staff was getting basics right. This included:
staffing levels and staff experience

a context of high trust

partnership working with staff side

line manager capacity

support from senior clinicians (as staff involvement can sometimes be in tension with hierarchical cultures)

easy-to-use tools, whether online or face-to-face

a link to patient experience and clinical care.
In practice, however, the degree to which staff have been involved with QI has varied. There also continues to be variability in the scores in the NHS Staff Survey on the degree to which staff feel involved in their ward and more widely, and how far they feel able to influence decision-making. There was an overall fall across all staff involvement questions in the 2022 survey, perhaps reflecting the constraints of the third lockdown and a more command and control-style approach taken by organisations.
The response to COVID-19 was a catalyst for involvement in some trusts as local solutions had to be developed. More recently, there has been an increase in models based on staff suggestion schemes and a growing use of online tools to support staff involvement.
Staff involvement in QI is a win-win, boosting engagement and helping to improve quality. There is a clear correlation between high scores on involvement, overall staff engagement levels, and trusts being rated as Good by the CQC. Staff involvement can play in key role in improvement in challenged organisations as it can help staff reconnect with their purpose and re-establish confidence within the organisation.
It is not, however, a panacea and leaders must be able to invest to create space and offer resources for people to have protected time for this approach. It can also take time for the new culture to spread across the organisation, and it cannot be imposed top down if it is to be sustained.
External expertise can play a role but needs to focus on transferring skills and increasing capacity rather than substituting for local knowledge.
Involvement is best presented as an opportunity rather than an obligation. It was vital to enable feedback in order to maintain momentum. If we are going to find a way to maintain quality in the current context staff involvement will be essential. We need to "trust the people" as a famous Chinese philosopher once said.