Blog post
In-house international recruitment and occupational health
Hilary Winch from Norfolk and Norwich University Hospitals explains how moving international recruitment in-house has impacted occupational health.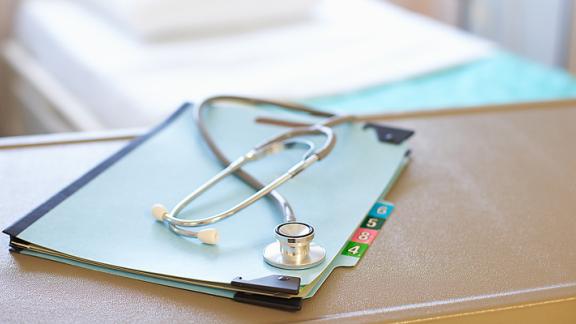 Hilary Winch is an occupational health nurse and head of workplace health, safety and wellbeing at Norfolk and Norwich University Hospitals NHS Foundation Trust. She is also chair of the NHS Health at Work network. In this blog she explains how moving international recruitment in-house has impacted occupational health teams.
Since the pandemic, the way that international nurses have been invited to work in the UK has changed, and a lot of direct recruitment has started to take place, either through system hubs or provider trusts independently recruiting rather than outsourcing to agencies.
With this new way of working, our in-house recruitment teams were understandably unaware of some of the complexities involved in bringing in staff from overseas, from an occupational health (OH) perspective. With health clearance in mind, the recruitment teams have often continued to follow the process that they would undertake if they were recruiting somebody who lived in the UK. This results in the OH team not being made aware of any issues until the pre-employment health questionnaires arrive in our systems. However, by this time it is a bit too late to ensure a smooth health clearance recruitment process.
It is important to understand that additional screenings are required when recruiting from abroad. The screening requirements are different depending on the country of origin, particularly tuberculosis and exposure-prone procedure screening. It is essential to involve occupational health teams right from the start in those early discussions about international recruitment and what that means for screening purposes, so that the additional screenings required can be appropriately funded and form part of the business case.
As a result of not understanding these complexities and screening requirements, there have been cases where nurses have not been able to work in a clinical environment for several months due to the level of investigation required following a blood test result that took place in the UK.
Following these experiences, it is vital that when embarking on direct international recruitment that time is taken to review our processes and additional factors are considered including implementing a screening process which requires copies of blood results and x-rays before the applicant leaves their country. It also means if additional explanations are required these can be obtained from their medical practitioners in their home countries.
We need to bear in mind that the people we recruit are coming from abroad, leaving their homes and safety nets to work in the UK, and if there are screening issues upon arrival, they may not be able to fulfil the role that they expected to. In some cases, they may need additional medical screening and further investigation through the respiratory teams before they can be deployed. All of this can cause a lot of additional anxiety, frustration, and an overall negative experience that could have potentially been avoided with a screening test, questionnaire, or necessary investigations taking place before arriving in the UK.
Depending on their role, sometimes screening needs to be repeated (eg exposure prone procedures) in the UK before clearance can be provided. Until we have all the necessary information and screening results, we are unable to provide them with an occupational health outcome report.
International recruitment is still a work in progress for us, however, it is generating additional work for our OH teams more than anticipated by the organisations that are undertaking the recruitment. It is vital that OH is considered as part of the international recruitment plans and discussions and that recruitment hubs and teams work with their OH providers to reduce the complexity and challenges associated with this recruitment area of work. Ultimately we need a smooth process for both the individual being recruited as well as teams receiving these essential workers as part of the NHS workforce.