Article
Job Evaluation Group advice
Advice, information and training for employers from the NHS Job Evaluation Group.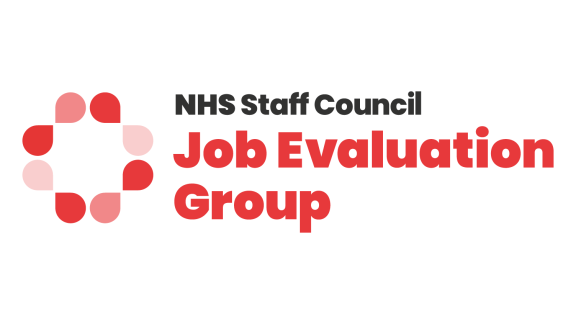 This page showcases advice, information and training for employers on the implementation of the NHS job evaluation (JE) scheme, provided by the NHS Staff Council's Job Evaluation Group (JEG).
16 February 2023 - Guidance for ICBs on job evaluation and equal pay
This guidance is for newly formed integrated care boards (ICB) employing organisations where staff have transferred from Clinical Commissioning Groups or from NHS England. The guidance covers the equal pay implications of reconfigurations of service and the importance of ensuring that the principles and practices in relation to the NHS Job Evaluation Scheme are used by organisations as they develop and implement new and revised job structures.
5 December 2022 - Managing equal pay risk by ensuring good job evaluation practice 
This guidance is designed to help organisations adopt and ensure good practice in job evaluation, and increase confidence in pay band determination.
22 October 2021 - 

Guidance for band 6 and band 7 multi-professional profiles
Read guidance to support the use of new multi-professional profiles. The guidance identifies how these profiles should be used, when they will be reviewed and a brief note on safeguarding of the public and professional competence. It is to be read in conjunction with the creation of the new job family of clinical practitioners.
5 August 2021 - Clinical support worker roles - guidance for employers
Read this guidance in conjunction with the updated band 2 and band 3 clinical support worker profiles. This employer guidance is intended to assist you when reviewing clinical support worker roles, and updating local job descriptions, to ensure that job matching outcomes remain reliable, accurate, fair, and consistent.
5 August 2021 - Clinical support worker roles - guidance for matching panels 
JEG has produced some additional guidance for matching panels to support them when undertaking job matching of Clinical Support Worker roles. The guidance covers panel questions and seeking clarification when reviewing job descriptions.
8 January 2021 - JEG support and external panels
This advice has been produced about support that JEG can offer when job evaluation processes break down, including advice on external panels. Please note that this advice document is primarily for England. For advice applicable to Wales, Scotland and Northern Ireland, employers should consult their respective job evaluation leads. 
2 December 2020 - Advice for using template job descriptions
This document has been published to help employers when using a job description that has been developed and banded by another organisation. Download and read the document.
July 2018 - Advice on NHS Integrated Urgent Care Career Framework
This statement is a reminder to employers of the need to ensure proper job evaluation processes are used when determining pay bands in this area. Read the advice.
July 2018 - Advice on nursing associate pilots
Understand what you need to know about the job evaluation aspects of the nursing associates pilot. Download the guidance.