Article
Job Evaluation Group advice
Advice, information and training for employers from the NHS Job Evaluation Group.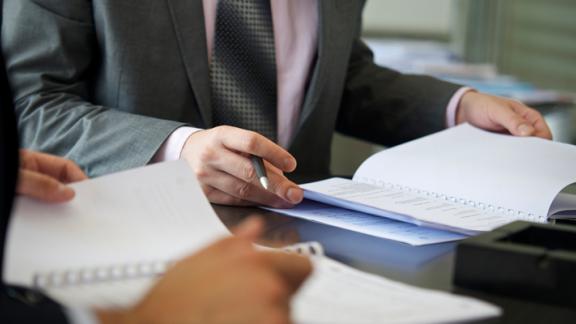 Read advice on how to successfully implement job evaluation in your NHS organisation in these updates from the NHS Job Evaluation Group.
The NHS Staff Council's Job Evaluation Group (JEG) provides advice, information and training for employers on the implementation of the NHS job evaluation (JE) scheme. This page showcases advice and statements from the group.
22 October 2021 - 

Guidance for band 6 and band 7 multi-professional profiles
Read guidance to support the use of new multi-professional profiles. The guidance identifies how these profiles should be used, when they will be reviewed and a brief note on safeguarding of the public and professional competence. It is to be read in conjunction with the creation of the new job family of clinical practitioners.
5 August 2021 - Restoring job evaluation 
Read the latest advice from JEG to help organisations adopt good practice as they return to their normal local job evaluation processes. 
5 August 2021 - Clinical support worker roles - guidance for employers
Read this guidance in conjunction with the updated band 2 and band 3 clinical support worker profiles. This employer guidance is intended to assist you when reviewing clinical support worker roles, and updating local job descriptions, to ensure that job matching outcomes remain reliable, accurate, fair, and consistent.
5 August 2021 - Clinical support worker roles - guidance for matching panels 
JEG has produced some additional guidance for matching panels to support them when undertaking job matching of Clinical Support Worker roles. The guidance covers panel questions and seeking clarification when reviewing job descriptions.
8 January 2021 - JEG support and external panels
This advice has been produced about support that JEG can offer when job evaluation processes break down, including advice on external panels. Please note that this advice document is primarily for England. For advice applicable to Wales, Scotland and Northern Ireland, employers should consult their respective job evaluation leads. 
2 December 2020 - Advice for using template job descriptions
This document has been published to help employers when using a job description that has been developed and banded by another organisation. Download and read the document.
July 2018 - Advice on NHS Integrated Urgent Care Career Framework
This statement is a reminder to employers of the need to ensure proper job evaluation processes are used when determining pay bands in this area. Read the advice.
July 2018 - Advice on nursing associate pilots
Understand what you need to know about the job evaluation aspects of the nursing associates pilot. Download the guidance.
JEG representatives

The Job Evaluation Group is jointly chaired by Debra Lomasney, Agenda for Change lead, NHS Wales Employers and Nicola Lee, Royal College of Nursing.

The group ensures the system is fit for purpose and provides ongoing national advice to organisations, to support local implementation of job evaluation.

The JEG representatives are listed below.

Employer representatives

Debra Lomasney (chair) - Agenda for Change Lead, NHS Wales Employers
Lynne Khindria - Pay & Terms and Conditions Lead, Management Steering Group (NHS Scotland Employers)
Sonia Pollock - National Project Officer (NHS Scotland Employers)
Claire Surtees - HR Manager, NHS Blood and Transplant
Salli Roddis - HR Strategic Business Partner, South, Central and West Commissioning Group
Ann-Marie Walker - Head of Transactional Processing, Yorkshire Ambulance Service NHS Trust
Kay Gilbert - Independent Advisor, Equal Pay
 

Staff side representatives

Nicola Lee (chair) - RCN National Officer, Royal College of Nursing
Colin Poolman - RCN Senior Officer, Royal College of Nursing (Scotland)
Denise Linay - RCM Head of Organising and Engagement, Royal College of Midwives
Ann Fordham - RCM Regional Officer (South East England), Royal College of Midwives
Louise Chinnery - UNISON National Officer, UNISON
Martin Jackson - Chair of GMB National NHS Committee, GMB
Pauline Kiely - Branch Secretary, GMB Union Yorkshire Ambulance Service
Paul Smith - Staff side Secretary, James Paget University Hospital
Penny Bromley - Senior Negotiating Officer, The Chartered Society of Physiotherapy
Kevin McAdam - Unite Regional Officer for Health, Unite the Union Northern Ireland