Blog post
National Personal Safety Day
In this blog Phil Tanner writes about the importance of National Personal Safety Day, which takes place on 8 November.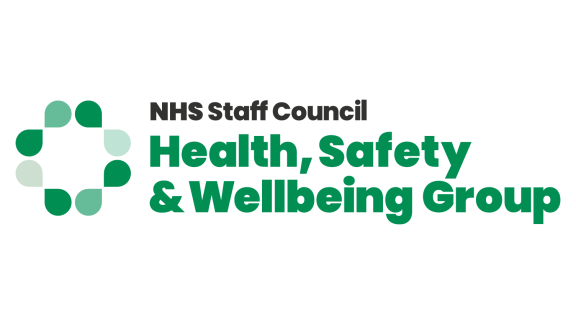 In this blog, Phil Tanner, assistant director of safety, wellbeing and governance at NHS Blood and Transplant and member of the Health, Safety and Wellbeing Group (HSWG), writes about the importance of National Personal Safety Day and shares resources to support organisations and our colleagues.
I have been working in the NHS as a health, safety and wellbeing advisor for the past 22 years. I'm now the assistant director of safety and wellbeing at NHS Blood and Transplant, which is a special health authority providing blood and related laboratory services in England and facilitating organ donation and transplantation across the UK.
National Personal Safety Day is supported by the Suzy Lamplugh Trust and is an important opportunity to reflect on personal risk and harassment in the workplace and how we can mitigate these issues for our colleagues in their day-to-day working lives. The impact of potential assault and harassment for individuals, although rare, has to be taken seriously by all employers so that people are not only safe, but feel safe at work.
Many of our specialist nurses in organ donation work long hours, facilitating transplants, and often work late at night as lone workers. They therefore need safe, comfortable and guaranteed transport home. Through working with senior management and developing risk assessments, we identified the need for a central transport provider. This is monitored closely for its performance, with any reports investigated with the contractor to improve the service for staff. We also offer individuals a personal alarm, monitored by a 24-hour contact centre to provide help, support and reassurance.
I also support the Health Safety and Wellbeing Group (HSWG), which is a sub group of the NHS Staff Council. The overall purpose of the group is to raise standards of workplace health, safety and wellbeing in healthcare organisations and to promote a safer working environment for all healthcare staff. As part of this role, the HSWG has produced the Improving the personal safety of lone workers guide. This resource was designed, in partnership, to improve the safety of lone workers and it includes a list of key things to consider for those who work alone. 
The importance of working with staffside colleagues is also welcomed. With a partnership approach and taking on-board the lessons that working together has provided, we can help protect colleagues who work hard every day in the life saving work that they do.
If you work in health and safety within the NHS and would like to be involved with the HSWG please email the NHS Employers health and wellbeing team.