Article
Recruitment of overseas nurses and midwives
This page describes the process for entering the UK for overseas nurses and midwives.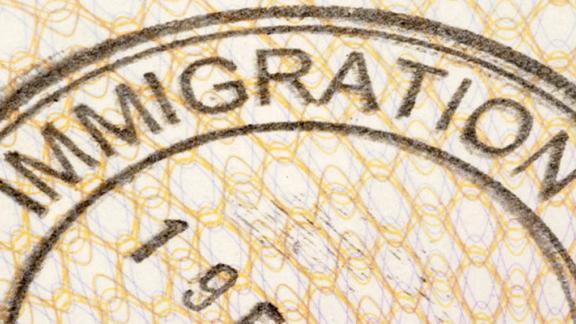 Nurses and midwives who wish to work in the UK but trained overseas must gain professional registration with the Nursing and Midwifery Council (NMC).
Applicants are tested for competence through a two-part process to gain registration: the Test of Competence (ToC).
Part one - computer-based test (CBT) multiple-choice examination which is accessible around the world for applicants to access in their home countries.
Part two - practical objective structured clinical examination (OSCE), held in the UK in one of the five test centres

.
To pass the ToC and join the register, applicants will also have to pass an English language exam. The tests can be taken in any order. 
The objective structured clinical examination (OSCE)
The OSCE is based on UK pre-registration standards. Candidates are required to act out scenarios that nurses or midwives are likely to encounter when assessing, planning, delivering and evaluating care. An individual entering the UK to take a nursing role has up to three months (12 weeks) from the employment start date noted on the certificate of sponsorship to sit their first attempt at an OSCE exam. During this period they can be legally employed as a pre-registration candidate. Applicants must complete the OSCE in the UK at an approved test centre.
What is involved in the OSCE?
The OSCE (as part of the new ToC) is made up of ten stations separated into four skills-based, four stations designed to test the candidate's knowledge and understanding of assessment, planning, implementation and evaluation of care (APIE), and two silent skills. The NHS constitutional values and the 6Cs of nursing are assessed throughout the OSCE at all stations.  
Information on how to book a test can be found on the NMC website. Applicants review all course/module information to ensure they sit the correct exam, an overview of modules are available. If an incorrect CBT has been sat, applicants will be required to re-sit and pass the correct CBT.
The Nursing and Midwifery Council (NMC) has launched a website hub which contains all the information candidates, recruiters and employers prepare for the new ToC. The hub includes:
candidate handbooks

test specifications

blueprints

practice tests for the new CBTs

an OSCE prep resource pack.
Approved OSCE test centres
There are five approved OSCE test centres, providing a choice of six locations to sit the OSCE. Please visit the links below for more information:
OSCE bookings and capacity
We are aware that capacity remains limited at OSCE test centres, so in order to release test centre capacity across the system, the NMC is asking that trusts:
be flexible around dates for booking tests and book the first availability. If this is outside of the 12-week period from arrival, speak with your NHS England IR lead

look to all test centres when booking

book tests in advance (ie when the CoS has been issued or the flights have been booked, well before candidates begin their training), but avoid overbooking block tests and keep track of what has been booked

don't cancel bookings at existing test centres to rebook at new ones

confirm candidate details with test centres at least eight weeks before the test; these include the candidate's name, personal registration number, application type, and confirmation of which exam they will be sitting, especially if booking tests before candidates arrive

take time to ensure candidates who have failed their first attempt are fully ready to re-sit the test of competence.
OSCE preparation
To ensure candidates have adequate time to prepare for the OSCE, they are given up to 12 weeks from the start date on their certificate of sponsorship (CoS) to complete the first attempt of their exam. In the run-up to the exam, candidates should be given support and the opportunity to practice and prepare for the OSCE. 
The experience a candidate has in the first few weeks is vital to their success in the OSCE. The NMC's registration process no longer requires applicants to complete a period of supervised practice, therefore the importance of establishing a quality and well-structured induction and socialisation period is critical. Many trusts also provide specific OSCE preparation support for their international recruits. 
In preparation for the OSCE, it is important that candidates are familiar with the NMC nursing blueprints. The exam blueprints set out the scope and content of the OSCE in terms of the topics, skills and procedures that a newly registered nurse would need to know and be able to demonstrate. Find out more on the NMC website.
Top tips for preparing candidates for the OSCE
The following top tips were provided by Cambridge University Hospitals NHS Foundation Trust and Royal Bournemouth and Christchurch Hospitals NHS Foundation Trust – both trusts have support programmes in place. 
Empower candidates with practice and experience, and stress the importance of being able to verbalise and demonstrate their knowledge.

Build up their resilience and confidence to speak up in front of others, as this can be something which overseas nurses are not always comfortable with. 

Set up practice rooms in the same way as the OSCE, with simulated patients in a clinical setting, so that the setting is familiar to them.

Create a dedicated support group - for example, a Facebook group.

Consider sending a representative to complete a train-the-trainer course. This is run by both the University of Northampton and Ulster University, and allows information to be cascaded within the trust.

Make sure candidates have plenty of time to practice their skills prior to taking the OSCE.

Plan a mock, timed practice at least three weeks before the OSCE date to help identify if the candidate is ready (any later than this may then cause a delay in getting a new test date within the 12 week limit).

If your candidates are not ready for their test, make sure you give them the choice to change the date.

Although there is always time pressure linked to a candidate sitting the OSCE and to move staff through this process quickly, low pass rates suggest speed initially may cause more difficulties in the long term.
NMC have produced a PDF for candidates on preparing for the OSCE which includes information about what to expect common mistakes and errors and general tips and advice.
Rules for employers and overseas nurse applicants
All overseas applicants need to pass their CBT and comply with all other initial requirements of the NMC overseas nursing process

(including achieving language capability requirements) and sit the OSCE and complete their registration.

NMC guidance

is available on how an overseas applicant can meet the required level of English language capability.

An individual entering the UK to take a nursing role normally has up to 12 weeks from the employment start date noted on the certificate of sponsorship (CoS) to sit their first attempt at the OSCE exam. During this period they can be legally employed as a pre-registration candidate.

It is important that – in line with visa requirements – candidates sit their first OSCE test within 12 weeks. If, due to OSCE availability, this is not possible, trusts will be expected to keep records to demonstrate their efforts to book a test and add a sponsor note to the UKVI system.

Individuals are responsible to decide which OSCE route they should be placed on. There are specific OSCE's for adult nursing, paediatric nursing, mental health nursing, learning and disability nursing, midwifery, and nursing associates.

Employers must ensure that before a CoS is applied for, the following are met. Tests can be taken in any order. 

the individual has passed part one of the NMC test of competence (CBT) 
the individual has been issued with an offer of employment
the individual has achieved the required level of language capability.

In any applications for CoSs, you are required to send the following evidence:

a copy of the employment offer letter
a copy of the email confirmation from the NMC to show the individual has passed the CBT.

The skilled worker minimum salary requirement is temporarily removed in these circumstances, though employers are still advised to place nurses in an interim position with a salary at least equivalent to that of a Band 3 role.
Applicants may sit the OSCE up to three times as part of one application.

Applicants must pass their OSCE (candidates must pass all stations at 100 per cent) within eight months from the start of their visa.

If an applicant is unsuccessful at their first or second OSCE attempt, they must wait a minimum of 10 working days before they can take the examination again. 
Applicants only have to re-sit the parts of the exam they previously failed. There is a reduced re-sit fee of £397 to all applicants who have failed seven or fewer stations.
If the applicant is unsuccessful after their permitted attempts, the employer must stop sponsoring them and as a result their leave to remain period will be shortened.
Upon successful completion of the OSCE and awarding of NMC registration, employers need to commit to ongoing employment of the individual as a registered nurse on a salary in line with the requirements. 

It may take 35 calendar days for the NMC to process applications for PINs. If there are any issues with receiving PINs,

then email TOC@nmc-uk.org and copy in NHSI.Workforce@nhs.net

. 

Employers must be able to provide evidence of the above arrangement if requested.
Supporting information from the NMC
In February and May 2023, the NMC implement changes to their English Language requirements to support candidates. The changes are:
extending the period of combining test scores to 12 months

accepting supporting information from employers (SIFE) for candidates who missed the pass score by 0.5 – please note this is voluntary

have a fully automated process of accepting supporting information from employers (SIFE).
Additional information on these changes can be found on the NMC website. An FAQ for employers on SIFE is available with additional guidance available on the NHS Futures Platform which you must register to get access to.
Employers or individuals with queries about individual NMC registrations are advised to contact the NMC directly.
Applying for a certificate of sponsorship - need to know.
The Home Office is clear that employers must only apply for certificates when required and when it is certain when it will be used. The individual being sponsored must have a job offer and either:
have obtained full registration with the NMC
have passed the NMC's CBT
be sponsored to undertake a supervised practice placement as part of the programme, which has been approved by the NMC.
Employers are required to provide evidence of the above in any applications for certificates of sponsorship. You must send a copy of the employment offer letter and a copy of the email confirmation from the NMC to show the individual has passed the CBT.
You can sign up for our weekly workforce bulletin to ensure you receive any updates on changes implemented for overseas nurse applicants.