Article
Social media in recruitment
A quick guide for employers to get started on using social media in their recruitment.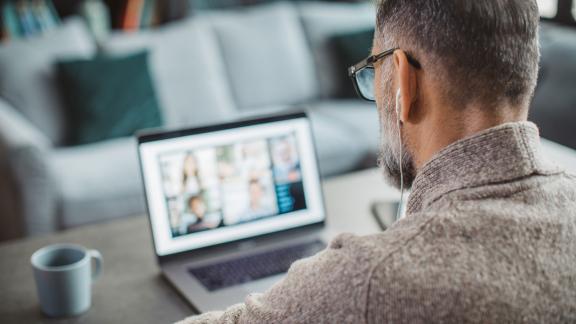 Social media can be a useful tool in your recruitment strategy. It provides another route for you to advertise your vacancies and it can help you reach people that are not proactively looking for jobs. It is estimated that 82 per cent of companies use social media to attract passive candidates to their roles.
Used well, social media can deepen and diversify your talent pool and it can improve your employer brand.
This section of the website will provide you with top tips to get you up and running with creating a social media strategy as well as provide you with top tips to get the best out of Twitter, Facebook and LinkedIn.
Creating a social media strategy
Consider why you and your organisation want to use social media to aid your recruitment. Write down what you want to achieve and turn these thoughts into aims. Aims might include increasing the number of applicants to hard to fill roles or to increase the diversity of candidates.
Align your aims with your organisation's wider objectives.
Map out your online stakeholders and plan how you intend to engage with them.
Consider what content you want to create to help you advertise your job roles and how you can make it as engaging as possible.
Twitter
Be active, check your direct messages and respond to queries, show potential applications the responsiveness of your organisation.
Use hashtags such as #vacancy or #opportunity on your job adverts, this will ensure it appears in job hunter searches. Hashtag your location to make it easier for people looking for jobs in your area to find your opportunities. Consider a specific hashtag you can use when advertising roles, the will help potential recruits keep up to date with opportunities in your organisation.
Add a call to action to your job adverts with a message such as "apply today", and link directly to the role available rather than the general careers page.
Use videos and images to make your adverts eye catching and to share what it is like to work in your organisation.
You're limited to the characters you can use on Twitter, so make them count. Highlight what's great about the role you're advertising. Why not use a quote from an existing colleague to do this?
Facebook
Set up a careers page for your organisation. You can use this page to highlight your job opportunities and to highlight your organisation's culture.
Use the targeting feature in Facebook ads, this allows you to target people based on things like location and job titles, ensuring your advert is seen by the people most likely to be interested.
Although you're less constrained with word count on Facebook, make sure your job advert is written in an engaging way. On Facebook you have the option to use one advert per role or advertise multiple roles through one advert. Consider what works best when posting your opportunities.
Encourage your existing staff to share the job advert when it's live, it's the quickest way to spread the message.
Search for and share your job adverts with relevant Facebook groups. This could be as simple as job hunters in the area you're advertising, special interest groups or student nursing groups.
Facebook groups can also be a useful tool to help you onboard new starters. You can signpost to important documents and information for new starters to read. It can also be used as a place new starters can be introduced to other recent appointees and people in the organisation.
You can advertise roles on Facebook marketplace - consider if this is appropriate to do.
LinkedIn
Does your organisation have a LinkedIn page? Use this to house your job adverts. 58 per cent of people who follow your organisation want to work for it, according to the website.
Make sure you have captured all of the skills that are relevant to the role you're advertising, this will ensure it appears in front of as many potentially qualified people as possible.
On LinkedIn it is possible for candidates to apply via their profile or through an external link, make sure you log your preference.
Use the sponsored job function, this gives your job advert more reach. According to the website, people are three times as likely to apply for a sponsored advert than a normal one. This could be particularly useful for hard to fill roles.
Useful resources
The CIPD podcast Recruitment in the social media age discusses how your organisation can creatively use social media to attract candidates to job roles.
In 2014, the CIPD wrote a comprehensive case study (PDF) on the benefits Cape plc saw by pro-actively using Facebook to recruit.
As using social media to recruit has gained popularity, recruiters have developed blogs on how to use it effectively. On each of the pages below you will find guidance, top tips and the context in which social media recruiting has become more and more popular.
There are loads of similar guides online, if you find any that you find particularly useful let us know at workforcesupply@nhsemployers.org.