Article
Supporting in-work progression
Supporting staff to progress in their careers, achieve their potential and earn more can be transformational for some colleagues living in poverty.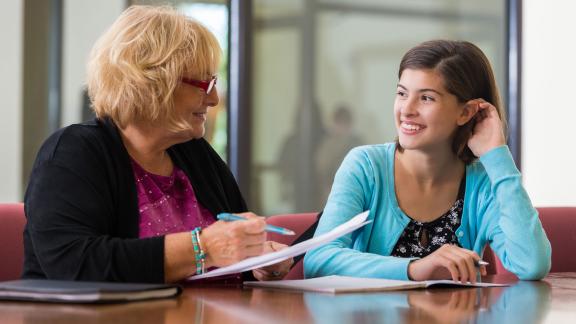 How employers can support staff with career progression
Ensure that all staff are offered continuous professional development (CPD) opportunities to enable them to progress in their careers, these can include:

volunteer opportunities

shadowing

access to numeracy and literacy skills

coaching and mentoring skills

interview training.

Hold regular conversations with staff about career progression to understand how they would like to progress and what they need to be able to do this successfully.

Use the apprenticeship levy to support staff development and actively encouraging staff to apply for apprenticeships and development opportunities to increase their future earning potential. Read our case study on how Cambridge University Hospitals NHS Foundation Trust used nursing apprenticeships pathways to increase its nursing supply by more than 100 nurses per year and the impact it had on the individuals who moved from being a health care associate (HCA) to a regsitered nurse.
Holding career events and sessions for staff. Read about Leeds Teaching Hospitals recruitment events for both internal and external staff to chat to existing members of staff within these areas to learn about specific vacancies, training and education opportunities, application guidance and career development options.

Make it easier for internal staff to move to other jobs in their organisation to learn new skills and develop. 

Read how Sherwood Forest Hospital

implemented an internal transfer scheme for band 5 nurses, which increased staff skills to help them progress. 
Our education and training web page has further information and resources to help you navigate the range of training options and guidance to support your existing and future workforce progression.