Article
Talk Money Week
Support your staff to build financial confidence and resilience and take part in Talk Money Week, Monday 7 to Friday 11 November.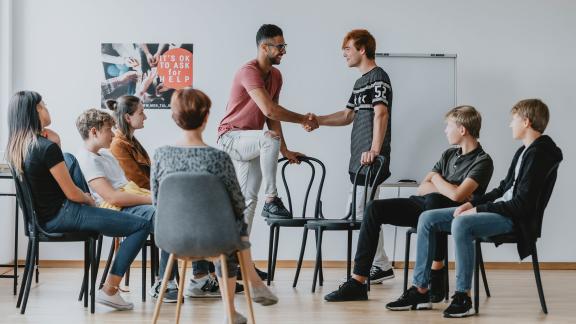 As we recover from the pandemic and with current cost-of-living pressures, it's more important than ever that employers are supporting staff with money worries and providing them with the best resources and most up to date information.
Talk about money in your organisation
Building money conversations into everyday life with your workforce helps to build financial confidence and resilience. It can feel like a taboo subject, but it shouldn't be. 
We encourage employers to use the week as an opportunity to have more open conversations with staff around all aspects of money, from income to pensions. The aim is to then continue these conversations all year round and regularly promote the support that is on offer to staff.
Talking about money benefits both employers and staff
can help you achieve your goals.

helps you save money.

helps relationships.

lowers stress and anxiety.
How can NHS Employers support your organisation
We have a number of resources available to support your organisation during Talk Money Week:
To support local employers, our hub draws together important resources and good employer practice with examples from across the NHS.
Our financial wellbeing web page supports employers to develop a robust approach to support your staff with financial wellbeing in the workplace.
Health and wellbeing communications guide 
Our guide provides practical tools that will help NHS health and wellbeing and staff experience leads deliver successful campaigns and initiatives.
Health and wellbeing conversation 
Our web page provides ideas for things you might consider to ensure that quality health and wellbeing conversations and plans that best meet the needs of our diverse workforce are embedded within your organisation.