Article
Financial wellbeing
Our financial wellbeing web page supports you to develop a robust approach to support your staff with financial wellbeing in the workplace.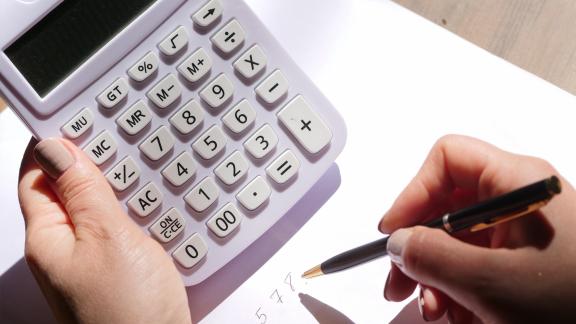 What is financial wellbeing?
Did you know, that a quarter of people in the UK are suffering with money problems so substantial that it is affecting their ability to do their job, according to a new survey carried out by CIPD and Close Brothers Asset Management of more than 1,800 UK employees. The number reporting problems rises to a nearly a third (31 per cent) among 18-24 year olds, and those living in London (32 per cent). 
One common misconception around financial wellbeing is that it isn't the employer's responsibility, it's down to the individual. However, the reality is that financial wellbeing is a shared responsibility between the employer and employee.
Healthy financial wellbeing can be defined as: how much your financial situation and money choices provide you with security and freedom of choice.
Rising cost of living 
Financial wellbeing is now, more important than ever in light of the rising cost of living crisis that hit the UK workforce in April 2022 which has resulted in having a detrimental impact for some of our NHS staff. This has led to NHS organisations reviewing their current employment packages to support their staff's financial wellbeing, as ensuring that a comprehensive employment package is offered to staff will contribute to retaining valuable talent and help make you an attractive employer for new recruits.
To support employers, we have created an area on our website: cost of living and good employment that brings together important resources, examples of good practice and practical examples of what organisations in the NHS are doing now. 
Take a look at our guide for more information on: 
practical solutions to support staff across your organisation 
how to empower staff to support their own financial wellbeing 
how you can support in-work progression 
enhancing your benefits packages to support staff 
using flexible working to support staff with the rising cost of living 
the importance of regular communication
how to work in partnership with your local staff side representatives
evaluating the impact and develop a comprehensive communication and engagement strategy. 
Developing a financial wellbeing strategy guide
Our developing a financial wellbeing strategy guide supports you to establish the foundations you need to develop a robust approach to support your staff with financial wellbeing in the workplace. It includes a four-step approach which means you can start your journey at whichever point is relevant to your organisation.
National forum for health and wellbeing at work - financial wellbeing guide
A report launched in August 2020 highlights how the COVID-19 pandemic has amplified inequalities across society and exacerbated financial worries, particularly among women, young people, Black, and minority ethnic groups, and people with disabilities.
The report was developed by Alliance Manchester Business School (AMBS) and the National Forum for Health and Wellbeing at Work, of which NHS Employers is a member.
It includes practical guidance to help organisations take action to support their workforce's financial wellbeing, and covers:
Identifying the scale of the problem in your organisation.
Reducing the stigma for staff to come forward.
Gaining senior leadership buy-in.
Developing, evaluating and celebrating your financial wellbeing strategy, which in turn is part of your organisation's overall business strategy.
Minimum expectations of all employers and examples of effective practice.
Read the full report on financial wellbeing.
What are NHS trusts doing?
Some NHS organisations are working closely with their local NHS credit union which offers affordable loans and secure savings for health service employees and their families.
Take a look at the good practice examples we have collated on our empowering staff to support their own financial wellbeing web page for further information on what NHS organisations are doing to support staff in this space. 
Get in touch
If your organisation has any helpful resources or any innovative approaches to financial wellbeing in the workplace, please email healthandwellbeing@nhsemployers.org
Further useful resources
Find out how to support our NHS people experiencing stress: