Article
What are T Levels
Find out what T Levels are and what they mean for employers in the NHS.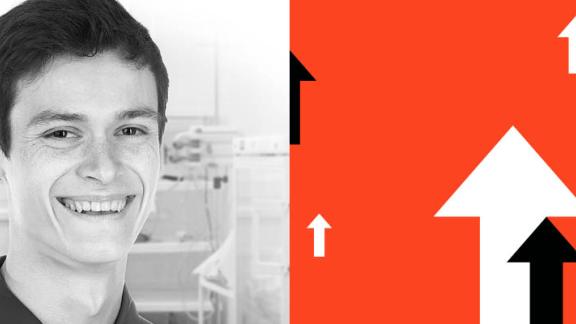 T Levels are two-year technical programmes, designed with employers, to give young people the skills that industries need. The 'T' stands for technical and from 2020, T Levels will give 16 to 19 -year olds a technical alternative to A levels. One T Level is equivalent to 3 A levels.
T Levels are delivered by selected schools and colleges. They are taught full time and include an industry placement for a minimum of 315 hours (approximately 45 days) which is delivered in an employment setting. Although students will complete their industry placement in an employment setting, they will not be an employee and do not require to be paid.
T Level programmes will provide students with:
broad knowledge, skills and behaviours necessary for employment in an occupation or industry related to their field of study
an opportunity to develop specialist technical skills relevant to at least one occupation
relevant maths, English and digital skills.
T Levels will also provide a progression pathway to skilled employment, higher or degree-level apprenticeships and higher-level education.

For those not ready to go directly onto a level three T Level qualification, a transition programme will be available. Find out more about the transition programme.
Programme structure
A T Level programme is expected to take students around 1,800 hours over two years to complete, including the industry placement.
There is a full range of T Level courses available which will support the NHS including: health, healthcare science, science, business services, childcare, digital, facilities management and HR. View the full list of T Levels and the occupations they can lead to on completion.
The Institute for Apprenticeships and Technical education has developed a number of occupational maps for T Level programmes which show the skills, behaviours and core competencies required for industry roles. However, T Level students do not achieve full occupational competency through their industry placement in the same way that they would if they completed an apprenticeship. The industry placement is designed to provide a taster of the variety of roles available within a subject area.
Towards the end of their first year, students must select a specialism to follow, which enables them to focus their learning toward an occupation, such as physiotherapy or mental health nursing. The occupational maps outline career pathways for progression after completion of T Level programme to help with this decision.
The Department for Education has also introduced temporary flexibilities for T Levels to ensure that industry placements remain deliverable and align with current working practices. The temporary flexibilities are only for the 2020 and 2021 cohort of students and plan to be withdrawn from 2023. Read the flexibilities guidance in full on the government website.
You can find out more about the structure of T Level courses and the stakeholders involved in developing T Levels on the Department for Education website.
UCAS points
On completion of a T Level course, UCAS points will be awarded. The table below shows the points and grade equivalents.
| UCAS tariff points | T Level grade | A Level equivalent grade |
| --- | --- | --- |
| 168 | Distinction* | 3 A*s at A Level |
| 144 | Distinction | 3 As at A Level |
| 120 | Merit | 3 Bs at A Level |
| 96 | Pass | 3 Cs at A Level |
| 72 | Pass | 3 Ds or Es at A Level |
*Upon completion of a T Level programme, a young person can apply for skilled work, higher education or a higher-level apprenticeship.
When will T Levels start?
Digital, construction, education and childcare T Level programmes started in select locations in September 2020. Health, healthcare science and science T Level programmes are now available and started in September 2021. Other subjects will come online in the future. View all T Level course start dates.
Employers can already prepare for T Level programmes and pilot industry placements for any T Level programme, even if they're not yet fully rolled out. To find out more, contact the National Apprenticeship Service at tlevel.placement@education.gov.uk.
For more information, including guidance, tools and resources visit employer industry placements and healthcare apprenticeship standards online skills for health T-Levels.