Article
What NHS organisations are doing to support staff to work flexibly
Find out what NHS organisations are doing to maximise flexible working for their workforce.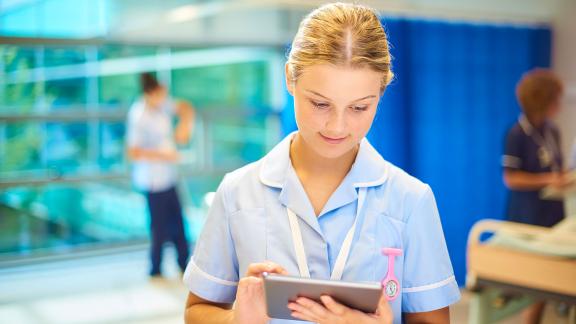 Allowing your staff to work flexibly is an important part of creating a modern and appealing employment culture across the NHS, therefore offering flexible working is one of the ways you can attract and retain a diverse workforce.
As part of the NHS People Plan, the NHS People Promise sets out a series of commitments, one of which is we work flexibly which states: We do not have to sacrifice our family, our friends or our interests for work.
This ambition is to give people greater choice over their working patterns, helping them to achieve a better work-life balance. To ensure the NHS remains an employer of choice and can attract talent in a competitive job market, more action is needed to increase the uptake of flexible working.
To support NHS organisations to become a more flexible employer, we have collated a range of good practice examples from NHS organisations that have put initiatives in place to support their staff to work flexibly.
Good practice examples


 
Camden and Islington NHS Foundation Trust
Via a survey to all staff, the trust sought views on what their individual flexible working preferences were. This data has been used to establish how many members of staff would like to work remotely or in a more hybrid manner. Using this information, the organisation has been able to update their flexible working offer and flexible working policy.
Sheffield Teaching Hospitals NHS Trust
The trust has been operating a flexible working policy for over 28 years. They have several different options for flexible working such as:
a nine-day fortnight

compressed hours (working your contracted hours over a shorter number of days)

annualised hours (staff working long hours in the emergency department during winter pressures and taking off a month or two in February to spend time in a hotter climate)

term-time working.
Flexible work patterns, such as compressed hours, have allowed clinics to be open earlier in the morning and later in the evening, which enables staff to have a day off every week benefiting their wellbeing.
Oxford Health NHS Foundation Trust
The trust recently introduced an agile working policy and are continuing to support managers to explore options of flexible working when discussing requests. The organisation established a working group to explore new ways of working flexibility and are looking at the workforce and what each role needs to be for example, a mobile role or a fixed role.
The trust is also:
using wellbeing conversations to help progress the flexible/remote/hybrid model of support

using working groups, including operational and staff side groups, to move forward wider opportunities for flexible working approaches

reviewing live risk assessments for remote/flexible workers.
Dartford & Gravesham NHS Trust
Their health and wellbeing team has created a wellbeing wheel as a tool for staff and line managers to have conversations about their wellbeing, with one the questions focusing specifically on flexibility.
The trust has a flexible working policy, but this was recently updated in conjunction with staff-side colleagues to take into account learning made during the pandemic and is now far more than just about working from home. It now also includes on-call requirements, rest days, days off for religious reasons, staggered hours, and term-time working.
Sussex Community NHS Foundation Trust
The trust has integrated flexible working into their wellbeing approach through their wellbeing passport. The wellbeing passport is used during supervision sessions with staff throughout the year and support for managers is being put in place to enable them to have these conversations.
The community nursing staff now start and finish their work from home instead of trust bases. The trust is supporting managers to have compassionate conversations with staff around short term flexible working requests. Rather than staff putting in a formal request they can have a conversation with their manager to discuss a short period of flexible/agile working, such as a fortnight of agile working. This could be to cover being at home with an elderly relative or child while they recover from an operation or injury.