Article
Working with agencies - top tips
This page holds top tips for employers on working with agencies for their international recruitment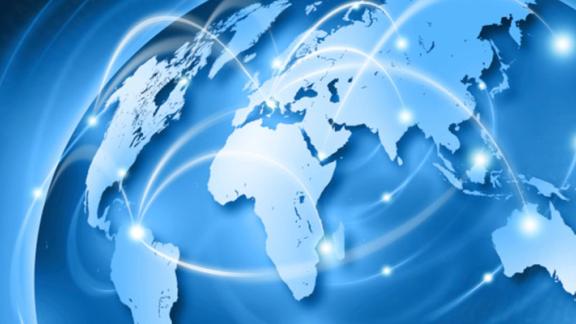 Some employers choose to contract with an agency to help them with their international recruitment campaigns. The number of people you are looking to recruit will determine the procurement or tendering exercise you will need to go through and you will need to draw up a clear specification and have up-to-date job descriptions. 
You can also find information about alternative ways to conduct overseas recruitment, such as working together with other NHS organisations across a region, in our international recruitment toolkit.
If you do decide to use a recruitment agency, below are some tips to consider.
1.Use agencies on approved frameworks and the UK code of practice
Choose an agency on an approved framework, such as those managed by the Workforce Alliance (a joint collaboration of NHS Procurement in Partnership and Crown Commercial Service) or Health Trust Europe.

This will give you reassurance that their recruiting processes adhere to all legal requirements and that you are getting the best value from their service. You should also check that the agency you contract with is on the code of practice for international recruitment, which is a self-declaration that agencies are working ethically. NHS Employers monitor and spot check agencies on this list, however, you should be aware of your obligations as an organisation not to recruit from developing countries, and that agencies should not be facilitating the recruitment of staff from developing countries in line with the Code. See information below regarding contacting NHS Employers if you believe an agency is acting inappropriately.
2. Set clear expectations
Set clear expectations of cohort sizes, expected numbers, what agencies are expected to pay for and at what stage (potentially including caps on prices on flights etc. if you as an employer are likely to be charged) early in the contracting process. More detail on contracting with tips from a number of NHS trusts is available on page 30 of our international recruitment toolkit.
3. Have a dedicated contact at your trust
Even if you use an agency, you will need to ensure you have a dedicated contact in your organisation who can liaise with the agency and your recruiting managers.
4. Confirm point of payment
It is important to include a contractual statement in the service agreement about the point of payment. For example, you might want to stipulate that the agency will not receive payment for their services until they provide staff who have been adequately screened and have appropriate professional registration.
5. Agree costs
Agree a fixed rate per person/a payment plan. The costs can vary depending on volume and the services you are wanting the agency to undertake.
6. Include a contractual statement preventing the agency advertising to staff
You might also want to consider including a contractual statement to prevent (for a defined period of time) the agency from encouraging individuals to join a different arm of their company and being placed in another trust or even another country.
7. Agree a pre-employment screening process
Have clear arrangements in place about what the agency's responsibilities are for pre-employment screening. Your contract agreement should outline:
the types and levels of checks required for different posts
that the agency will be liable for financial penalties if it is discovered that any staff have not been adequately screened
that you retain the right to audit the agency's screening process at any time.
8. Confirm the process for assessing candidates
Decide if you might want the agency to undertake the initial sift of candidate applications. You may also want the agency to ask potential candidates to undertake a range of tests or activities to assess values and competence.
9. Don't get caught out by judgement calls
If you want the agency to make judgements about the candidate's suitability during screening checks, you should ensure that such judgements follow agreed decision-making guidelines.
10. Agree who will liaise with new recruits
As part of your agreement with the agency, be clear about who will be liaising with the new recruits between the offer of employment and their relocation.
11. Ask for references
Don't forget that you can also ask the agency to provide you with references from other organisations they have worked with. Follow these up directly to find out what their experience has been.
12. Flag concerns about the practices of an agency
If you have any concerns about the recruitment practices of an agency, we advise you to get in touch with the relevant framework provider to report your concerns. If an agency is facilitating recruitment from a developing country featured in the link above or charging candidates fees, please get in touch with us at workforcesupply@nhsemployers.org. You can find out more about the relevant framework providers on the NHS Improvement website.