Article
Working hours and working time regulations [Withdrawn]
The Working Time Regulations 1998 will remain in force during the COVID-19 emergency but their application will need to be reviewed at a local level.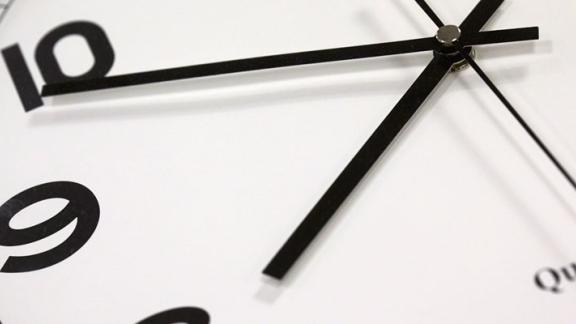 The following DHSC guidance was withdrawn on 7 July 2022 and is now archived. 
The culture of the NHS and social care has traditionally been for voluntary working of as many hours as necessary during an emergency. In emergency situations, NHS staff are renowned for their heroic efforts in working as many hours as necessary voluntarily. However, working prolonged and sustained excessive hours is not good for staff or patient care and managers have a responsibility to communicate this message to clinical colleagues to ensure rest breaks are taken where they can.

Senior managers should also seek to observe these provisions. In particular, the hours worked by staff involved in interventions, operating equipment and key decision-taking should be monitored to avoid excessive working even during a pandemic. In addition, staff should be reminded of the risks of driving when over-tired. Similar considerations will apply for independent contractors, though they are not directly covered by the legislation.

Where staff are working long hours more flexibly, employers should provide an appropriate level of supporting facilities such as rest areas, accommodation, access to food and drink, toiletries etc as required, to enable the safe and effective provision of services during this period. There should be no requirement for staff to sleep on site, but where there are sleep facilities available for staff who wish to use them, this should be managed via existing or adapted local policies with increased infection control measures.

Employers should take into consideration caring responsibilities of their staff when setting working patterns shift rotas. Early conversations with staff is recommended on a one-to-one basis, to establish availability. In any event, the use of such opt-outs should be discussed with local staff-side representatives.

Where it is necessary to maintain patient services, critical staff should be identified and approached at the earliest stage practicable to discuss the need to opt out when the need for longer working hours has been identified. This opt out should be for the duration of the pandemic only and should not be applied unless absolutely necessary. In some cases, staff may already be operating under opt-out provisions. Staff should not be subject to any detriment if they choose not to comply with this request and inducements cannot be offered. Staff can also choose to opt back in.

Under the WTR, the night work limits (including the limit for special hazards), right to rest periods and rest breaks may not apply under the following scenarios, known as 'exemptions':
An occurrence due to unusual and unforeseeable circumstances, beyond the control of the employer.
Exceptional events, the consequences of which could not have been avoided despite the exercise of all due care by the employer.
Notwithstanding the legal position on exemptions, it is recommended that employers engage in discussions with a view to reaching agreement on how the WTR can best be applied during this period of emergency.

Regulation 23 of the WTR also allow for certain rules to be modified or excluded by collective or workforce agreements. Most employers in the NHS have local agreements that apply the WTR so discussions on modifying or excluding relevant provisions will need to take place locally. Some already allow opt outs for some staff.

It is recommended that agreements should be reviewed to allow more flexibility on the night work limits, right to rest periods and rest breaks. In particular, where staff work beyond the length of shifts laid down in the regulations, Regulation 24 of the WTR specifies, and Department for Business, Energy & Industrial Strategy (BEIS) and Health and Safety Executive (HSE) advice is, that wherever possible, an 'equivalent period' of compensatory rest should be taken before the next shift begins. These provisions remain in force.

It is important that rest breaks are accommodated wherever possible, to ensure staff are able to function effectively and safely. Discussions should take place with local staff-side organisations on these issues to seek agreement on policy at local level. For example, on working hours, reference periods can be extended to up to 26 weeks without agreement or up to a maximum of 52 weeks with agreement.

However, during the peak period of the pandemic, even a 52-week reference period may not be practicable for some specialist clinical staff who will be in heavy demand. In addition, senior staff may be required to be available to provide guidance and leadership. In these cases, it may be necessary to ask individual staff to voluntarily waive their right to not work more than 48 hours a week to allow for flexibility. It is recommended that this provision should only be used in exceptional circumstances.