Case Study
SAS doctors in leadership
North Cumbria Integrated Care Trust developed a medical directorate development faculty to support the SAS workforce and SAS leadership positions.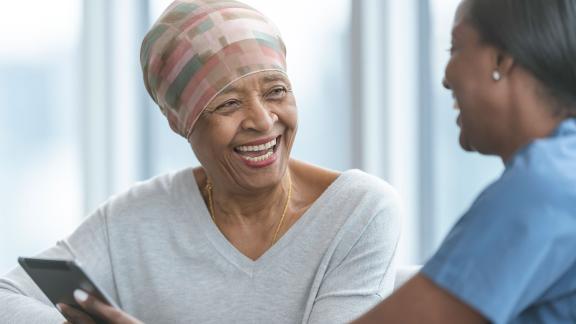 Overview
North Cumbria Integrated Care Trust developed a medical directorate development faculty (MDDF), creating a SAS lead position and demonstrating its commitment to supporting the SAS workforce and SAS doctor leadership positions within the trust. 
Key benefits and outcomes
Dedicated support for SAS doctors.

Development opportunities for local SAS Doctors

CESR support.

Support for SAS doctors new to the UK.
What the organisation faced
The medical workforce in North Cumbria comprises a large proportion of SAS doctors. They are an important part of the local medical workforce and provide invaluable input to local medical education and in other extended roles.
In 2019, following a merger, North Cumbria Integrated Care Trust (NCIC) was formed.
This resulted in most SAS doctors in North Cumbria moving to this new organisation.
The trust and its local Health Education England (HEE) were collaborating with partner trusts prior to the point of merger, on combined SAS development days, to mutual benefit. 
The idea of a SAS lead role, to complement and extend the work already done by the local SAS tutor, had been suggested previously but never came to fruition until the new NCIC came into being. This has provided much needed stability following several years of change in leadership and organisation.
What the organisation did
The organisation created a new MDDF with clear objectives and governance structures and supported by an administrative team. The faculty incorporates the role of a SAS lead alongside a certificate of eligibility for specialist registration (CESR) lead, locally employed (LE) doctors tutor and an international medical graduate's tutor.
The faculty was agreed and enacted before the new SAS advocate roles were proposed nationally. All these posts had agreed programme activity (PA) allocations and were advertised and appointed to internally. The MDDF is resourced with administrative support time from the trust's allocation of regional SAS development funding.
This is a unique approach to supporting doctors working outside post-graduate training schemes and for international medical graduates (IMGs) new to the UK.
The MDDF team meets every four months and has regular 1:1 meetings with the director of medical education. The group liaises regularly to review yearly plans, overall strategy, share good practice and support each other where their work overlaps. There is an MDDF governance group that monitors how the faculty is doing against its objectives and key performance indicators. All reports are submitted to the medical director office governance meeting, and then also to the wider trust governance processes.
The success of the MDDF would have not been possible without a supportive and visionary director of medical education (DME). They were able to negotiate and create funded posts with adequate experienced administrative support and a clear governance structure in place. Recognising the areas of overlap and needing a team approach with close liaison with LE doctors, CESR and overseas doctor lead colleagues.
Results and benefits
Shortly after the new SAS lead was appointed, the 2021 SAS contracts were introduced. The SAS lead worked closely with HR colleagues to provide education and support to local SAS doctors with the contracts and the right to transfer process. They also worked with the BMA to provide a recorded webinar about the contracts and is a resource that remains on the trust's SAS web pages.
The SAS lead and other members of the MDDF have been able to work collaboratively to produce various resources to support SAS doctors, which has been invaluable to the organisation. The team has delivered: a paper on a local transfer extension for new specialty doctor contracts, developed local specialty and specialist doctor contract templates and supported the creation of a local SAS charter. The MDDF support team has also created and managed resources for the dedicated local SAS website to promote SAS development days, provide links to national and regional SAS information, and produced welcome packs for new SAS doctors that include specialty-specific SAS information.
NCIC brought in an external provider to provide an educational day for local SAS doctors on how to prepare for specialist doctor job applications.
The SAS lead provides a source of information/advice on any new SAS posts being developed/advertised or interviewed for in the trust and is available to work with clinical directors/managers on SAS career development within their departments as well as offering individual SAS doctor advice and support.
The organisation gives LE doctors and IMG doctor's sessions on SAS careers as an alternative to training posts and all doctors at NCIC can get CESR advice/support through the CESR lead if wanted. As well as 1:1 sessions, the CESR lead runs information evenings on various CESR related topics that are now also available virtually regionally and beyond.
All SAS doctors at NCIC benefit from 1.5 SPA, if working seven or more sessions/week and two extra days annual leave once they have worked in the trust for seven years. The coding of patients is in their own name if working autonomously and they are included in invitations to expressions of interest for local medical leadership and management positions. NCIC currently has: two senior SAS doctor clinical directors, one SAS doctor associate director of medical education, several SAS doctors with formal educator roles, and SAS doctors who have worked as principal investigators on national research projects who also appraise consultant and other medical colleagues.
These are just some of the examples to show how valued and supported the SAS workforce is at NCIC and what can be achieved by supporting and developing your staff.  
Overcoming obstacles
NCIC has faced ongoing misunderstandings about the nature and potential of SAS careers as a legitimate and positive career choice and confusion with LE doctor roles. This has meant some processes have taken longer than hoped, as more discussions and education of stakeholders was needed.
SAS and LE doctors now form more than a third of the UK hospital medical workforce and over 30 per cent of new UK doctors are from overseas. Therefore, there is a strong argument for trusts to provide robust support and development for these groups of staff and promoting viable career pathways in hospital specialties outside the traditional consultant ones. There is still a lot of ignorance about SAS career pathways. However, a SAS lead and the MDDF approach can help dispel myths and move forward locally, with benefits to both staff and patients.
Next steps
The MDDF is looking to identify additional areas of SAS wellbeing that could be covered by a SAS advocate post and looking at the possibility for funding and creating this alongside the current SAS lead and tutor posts.
The SAS lead is working with various care groups to see how the new specialist posts can be used to meet local service needs and provide SAS doctor career development.
NCIC has also identified a need for the trust to collect more information on why SAS doctors leave to improve local retention and recruitment to these posts.
Further information
For more information about the work in this case study, contact Dr Laura Hipple, associate specialist, SAS lead/tutor, North Cumbria Integrated Care: laura.hipple@ncic.nhs.uk