Case Study
Supporting SAS doctor development at East London NHS Foundation Trust
East London NHS Foundation Trust (ELFT) held a one day foundational quality improvement day for its SAS workforce.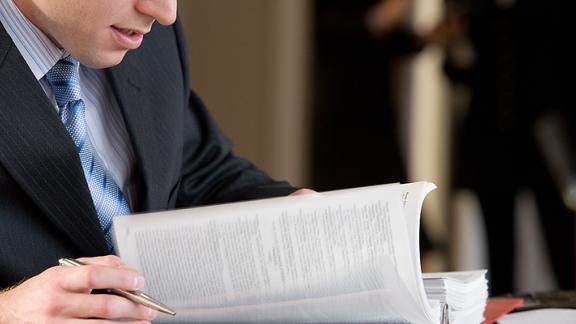 Overview
SAS doctors at ELFT wanted to develop their leadership skills and in particular their involvement in quality improvement work. ELFT held a quality improvement (QI) training day tailored to the SAS workforce to support development and encourage sign up to its improvement leader's programme.  
Key benefits and outcomes
SAS doctor development in applying quality improvement methods

The organisation better understands the challenges of the SAS workforce.

Raising the profile of SAS doctors across the organisation using QI methodology

Encourages collaboration between stakeholders and provides opportunity for shared learning.
What the organisation faced
ELFT holds regular away days for its SAS workforce across the trust. Leadership and development opportunities are frequently discussed and provide the chance for SAS doctors to highlight which areas they would like to receive training on. At one of these events, it was recognised that quality improvement work is a good way to enhance leadership skills and SAS doctors are not always able to access training for a number of reasons.
What the organisation did
Dr Kate Aldersey, the trust's SAS advocate spoke with Katherine Brittin the associate director of QI, to see how they could address this. With support from Medical Director Dr Angharad Ruttley, medical education, and medical staffing they set about organising a QI training day specifically for SAS doctors. SAS doctors were involved in the planning of the day and the event was held off site to avoid workplace distractions. SAS doctors were also invited to co-facilitate the training to provide additional leadership opportunities.
The trust has a successful QI department that offers three tiers of training open to all staff and service users: Pocket QI (a one-day foundational training course), the improvement leaders programme (a six-month course) and the improvement coaching programme for those who want to take on the role of a QI coach. As there were a large number of SAS doctors interested in QI, the trust offered a one-day bespoke course for the SAS workforce, to provide an introduction to quality improvement.
The trust recognised the benefits of offering its SAS doctors a tailored QI training day. It provided an opportunity to build on existing skills and apply those to some of the specific challenges SAS doctors face. It was hoped that it would encourage more SAS doctors to sign up for the ILP.
Results and benefits
The training was promoted trust wide and held off site, which provided the opportunity for the different departments and sites to come together, collaborate and discuss the challenges they face.
QI is important to ELFT and the high-level training it provides translates into improvements being made within the trust and empowers the workforce. The training is also a good addition to SAS doctors CV and can help when applying for alternative or additional positions. It can be included in a doctor's portfolio if they are applying for a Certificate of Eligibility for Specialist Registration (CESR) or applying for specialist roles.  
On the day of the SAS training, Dr Aldersey emphasised the support SAS doctors would receive if they wished to start a QI project and address any concerns. It was important to make it clear who SAS doctors could contact for support with setting up projects - SAS advocate and tutor, as well as senior staff in the QI team, who were providing the training.
The opportunity to come together and meet other SAS doctor colleagues was very welcomed. SAS doctors are a diverse group with a range of experience and are often dispersed throughout the organisation. Some will not have another SAS doctor within their department. A day like this enabled SAS doctors to meet others and share ideas with the potential to collaborate.
Overcoming obstacles
Planning the event was straightforward due to supportive colleagues from various departments in the trust. However, a week before the event it was announced that Eid would be on the day of training. The event organisers considered rescheduling the QI training, but consulted with delegates and it was agreed that the event should go ahead.
Take-away tips
Engage with your SAS doctors. Every trust should have a SAS tutor and SAS advocate where possible. It's important that those in these roles engage with the SAS workforce and find out what their priorities are and what resources you have within your trust which could help meet these priorities.

Have meaningful conversations with your workforce in advance to address any challenges individuals may face, such as not being able to attend because of little protected time. Taking the time to discuss can help dispel misconceptions or give opportunity to address concerns.

Offer support, not just during the event but afterwards too. It's important that SAS doctors know they have the backing of senior management to put the training into practice.

Monitor data after the event, don't just rely on initial feedback. For this event, ELFT are keen to see how many SAS doctors sign up for further QI training, inspired by participating.
For further information regarding this case study, please contact Kate Aldersey, SAS advocate by emailing kate.aldersey1@nhs.net