Article
Recruitment of overseas doctors and dentists
This page describes foundation programme training, speciality training, other medical and dental posts, and the Medical Training Initiative programme.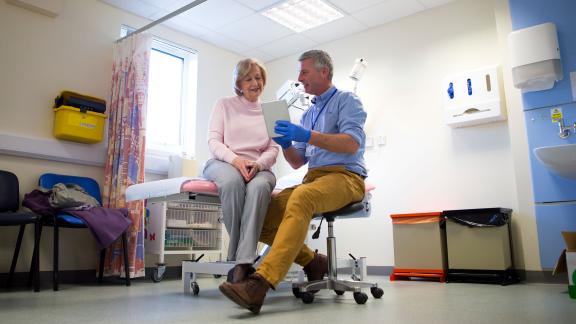 Doctors and dentists from overseas will either be entering:
Foundation programme training
Health Education England (HEE) is now the approved sponsor for overseas foundation programme trainees under the student visa category of the points-based system.
Employers should ensure that all non-UK graduates of a medical school entering foundation programme training have the appropriate student visa and are also advised to copy, store and record the visa details.

While students undertaking the foundation programme are in full-time employment during the course of the training, for student visa purposes, the foundation programme itself is the course of study. This means that a trainee doctor on the foundation programme can also choose to take further employment of up to 20 hours per week during term-time.

Any queries relating to student visa sponsorship for foundation programme trainees should be directed to HEE.
Speciality training
Non-UK individuals who have successfully completed their foundation programme under the student visa category are entitled to apply for a skilled worker health and care visa, where they meet the criteria for that route. Doctors from overseas can also directly apply to specialty training via the skilled worker health and care visa route.

HEE is now responsible for the sponsorship of all medical and dental trainees for their skilled worker health and care visa application in England. Health Education West Midlands administers the process on behalf of Health Education England. This single sponsor system means trainees will not need to apply for new sponsorship if they change employers / location in England during their training.

Guidance on the eligibility of individuals applying for entry to specialty training programmes is available on the Health Education England website.

Evidence of immigration status should normally consist of a biometric residence card, date stamped passport, and accompanying letter from the Home Office.

Please visit the GOV.UK website for more information.
Medical Training Initiative
The Medical Training Initiative (MTI) scheme provides an entry route for overseas doctors wishing to train in the NHS before returning to their own country. The scheme enables suitably qualified overseas postgraduate medical specialists to undertake a fixed period of training in the UK.

MTI can cover virtually any medical post, as long as it is designed to deliver training and education that will benefit the overseas-based appointee, and that they intend to return to their home country at the end. Find out more on our dedicated MTI page.
Other medical and dental posts
All other doctors and dentists requiring 'limited leave to remain' must meet the requirements of a skilled worker visa.
Any doctor or dentist wanting to work in the UK must hold registration with a licence to practice with the respective regulator, either the General Medical Council or General Dental Council.
Doctors will need to pass both parts of the Professional and Linguistic Assessment Board (PLAB) test which will demonstrate they have the right knowledge and skills to practice medicine in the UK. Dentists will need to pass the Overseas Registration Exam (ORE).
As of 6 October 2019, all medical occupations with the occupation code 2211 were added to the shortage occupation list and this remains to be the case. You can find more details about the shortage occupation list on GOV.UK.
A guidance document is also available which sets out minimum standards and detailed guidance for employers to provide an effective induction for international medical graduates (IMGs) entering the NHS.