Conference
Adapt, innovate, lead: improving staff experience across the NHS
Read about our staff experience conference, featuring thought leaders and NHS organisations sharing approaches to improving staff experience.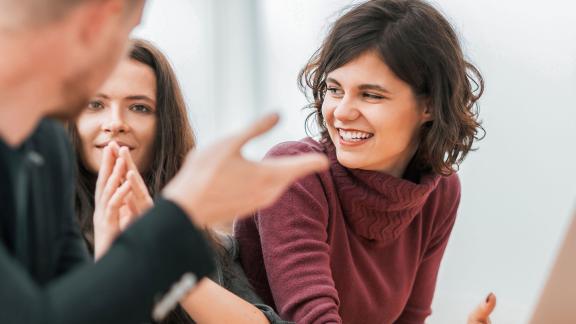 Our second virtual staff experience conference took place on Wednesday 1 December 2021, bringing together NHS professionals who support staff experience and are responsible for giving the NHS People Promise life.
The event was aimed at those working in health and wellbeing, staff engagement, organisational development and any other relevant HR role within NHS provider organisations, to help support the improvement of staff experience across the NHS.
Our themes: innovate, adapt and lead
The conference explored how the NHS has adapted its response to the COVID-19 pandemic by embedding new ways of working to ensure our NHS people are recognised, supported and valued at work. It also explored how the NHS can navigate future challenges and opportunities.
Despite the tremendous pressure on NHS trusts, we have seen innovation, transformational change and improvements to enhance the experience of staff. The event showcased and celebrated NHS organisations that have innovated during this time, sharing learning to strengthen local approaches and inform future practice.
We aimed to provide attendees with new ideas, tools and strategies to help them lead culture change as they support our people and work to bring the NHS People Promise to life within NHS organisations. 
We held one breakfast session, five main stage sessions and offered a choice of two interactive breakout sessions across the day. Our twenty-three speakers shared their experiences of supporting the staff experience and health and wellbeing agenda, centred around the themes and topics of the people plan and NHS People Promise.
Resources available
You can access several resources from this conference by visiting the resource web page. 
Resources from the first staff experience conference
If you weren't able to attend the first staff experience conference, this web page provides information and resources from our Regroup, reflect, recharge: enhancing staff experience in the NHS conference which took place on 10 March 2021.