Conference
Deaf and hard of hearing gathering for health and care colleagues
Join us face to face for this unique opportunity to connect, share and discuss inclusion.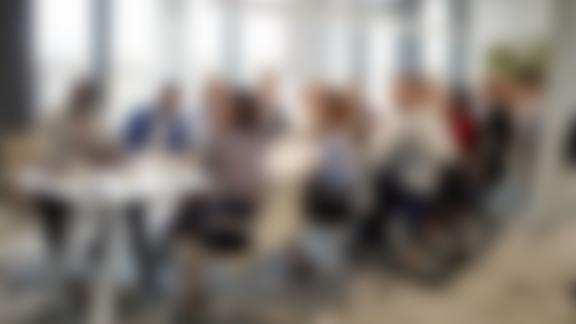 Join us face to face for this unique opportunity to be part of a safe space, where deaf and hard of hearing health and care staff come together to connect, share and discuss inclusion in the workplace.
1 in 6 adults in the UK are affected by hearing loss. The pandemic brought into focus some of the many challenges facing our deaf and hard of hearing colleagues. This event will provide an opportunity to explore some of the current challenges, share progress and good practice.
Our aim is to create the right working environment where our deaf and hard of hearing workforce are empowered to thrive, in line with the NHS People Plan and People Promise.
We will also use this opportunity to discuss if there is an appetite for the formation of a national deaf staff network. 
This event has been organised by NHS Employers in partnership with NHS England and co-designed with deaf and hard of hearing health and care staff.
Agenda and speakers
Our host for the day will be Gabriella Leon - deaf actor, writer and theatre maker. 

Take a look at the agenda to find out what's happening during the day and who is speaking. Should you have any issues accessing the agenda, please use this plain text Word version.
At this is the first gathering of it's kind and due to limited places, this event will purely be for deaf and hard of hearing health and care staff, of all levels and disciplines.

Please share details of this event with your staff networks and deaf and hard of hearing colleagues.

If you would like to attend please register your interest, providing details of any accessibility requirements for example, if you are a wheelchair user, deafblind or Usher, or bringing a BSL interpreter, hearing dog etc.

Please note due to venue capacity we may have to decline some registrations should we experience a high demand. Confirmation of attendance will be mailed at a later date.

We appreciate this event may be of interest to non-deaf colleagues such as line managers, EDI or HR colleagues. However, on this occasion we want to provide a safe space for staff to have open conversations. Places will therefore be closed to non-deaf or non-hard of hearing colleagues. You can however express your interest to attend future events around this topic – please provide your contact details by completing this short form.

During the event we will have live captions, BSL interpreters and a hearing loop. Should you have any questions around accessibility please email event.bookings@nhsconfed.org

Gabriella Leon 
Twitter @GabriellaLeon_

Gabriella is a deaf actor, writer and theatre maker. Her main episode on Casualty contributed to the show's BAFTA for best continuing drama 2021. Gabriella recently finished her first West End debut run in Josie Rourke's As You LIke It.

Gabriella is a huge advocate for deaf and disabled rights and representation within the arts industry and works closely with Disabled Artists Networking Community (DANC) and Triple C. Learn more about Gabriella. 


Dame Ruth May
Twitter @CNOEngland #teamCNO

Ruth enjoyed national appointments with NHS Improvement and Monitor, as well as regional and trust leadership roles, before becoming the chief nursing officer (CNO) for England in January 2019.   

In June 2022, Ruth was awarded a DBE for her services to nursing, midwifery and the NHS since she started her nurse training in 1985. Upon receiving her Damehood, Ruth recognised the expertise of nursing and midwifery colleagues in caring for people at every stage of their lives and the vital role that the professions and care staff played during the pandemic. Ruth has led the nursing, midwifery and care professions' response to COVID-19 in England and led collaborative work with UK CNO colleagues, the NMC and trade unions to ensure agreement and consistent messaging on key issues. 

She is passionate about nurturing the next generation of NHS nursing and midwifery leaders and encouraging professional development opportunities. This includes advocating for improved mental health awareness, championing volunteer activity to support the frontline workforce, and she is a vocal supporter of the Workforce Race Equality Standard agenda and increased diversity across the NHS. 

Emma Mendes da Costa 

Emma is the workforce equality, diversity and inclusion lead at Sussex Partnership NHS Foundation Trust, chair of the Southern Disability Support Network, and a trustee for Flourish Mentors, an LGBTQI+ inclusive mentoring charity that supports young women in Brighton and Hove. She is passionate about disability rights and inclusion, and using staff networks to both support and empower her colleagues.

Emma has profound bilateral hearing loss, and uses a mixture of captions, lip-reading and basic BSL in her day-to-day communications. 

Emmanuelle Blondiaux-Ding

Emmanuelle has been working for NHS at the Leeds Dental Institute as an IT and systems trainer for the last six years. She is also an EDI champion, dignity at work advisor, and health equity fellow (WY Partnership, 2022) working on a project on equal access to healthcare for the deaf and hard of hearing.

Previously she has worked in Libraries and Education for many years in France, mainly on social inclusion and life-long learning projects and in England on systems and acquisitions.

Emmanuelle has been living with a profound hearing loss for the last 20 years, and is heavily involved with charities to support people living with hearing loss. She received a cochlear implant in March 2020.

 

Em Wilkinson

Em Wilkinson-Brice is the national director for people at NHS England. Em qualified as a nurse in 1992 in Exeter. She was appointed to NHS England in September 2019 following roles spanning over 30 years in the NHS bringing clinical operational experience, working at executive level as director of nursing and facilities at Derby Hospitals NHS Foundation Trust. 

Em has undertook various executive roles alongside the chief nurse role, including chief operating officer, deputy chief executive and lead for integration across Devon. Em has a keen interest in people and workforce, health and wellbeing, staff experience and organisational culture. She led on responding to the national workforce challenges of Covid-19.  Em remains a practicing nurse and has a Master's Degree in healthcare management and became a Chartered Fellow of the Chartered Institute of Personnel Development (CIPD) in 2022.