Webinar
Nursing associates in community and mental health settings
Join this webinar to hear from employers in community and mental health settings about how they have scaled up the nursing associate role.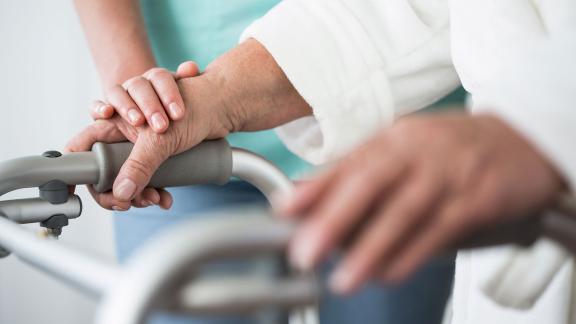 This webinar is an opportunity to hear from employers using the nursing associate role in community and mental health settings. Our speakers will share the successes of the role and how they support nursing associate colleagues during their training and when qualified.
This will be the fourth in a series of webinars celebrating nursing associate colleagues and how the role contributes to the NHS workforce supply. 
Speakers
Caroline Llewellyn, Head of Nursing and Angie Astley, Head of Workforce Planning and Transformation, will be sharing how they have introduced the role at Midlands Partnership NHS Foundation Trust as part of their workforce planning strategies and how the role has been embraced across a variety of services.
Jo Pollock, Preceptorship and Professional Standards Lead

and Myra Whiskar, Apprenticeship Lead,

will join us to to share how they train nursing associate colleagues in collaboration with other North Central London partners at Camden and Islington NHS Foundation Trust and the progress they have made with scaling up the role since they were one of the national pilot test sites for nursing associates.
There will be an opportunity to ask questions during the session, but if you have any questions you would like to ask our panel, please email them through to the team at workforcesupply@nhsemployers.org
To register to attend, please use the booking form.