Webinar
Should I stay, or should I go?
Our meeting with agiLab discussed if agile working can address staff retention and satisfaction in the NHS.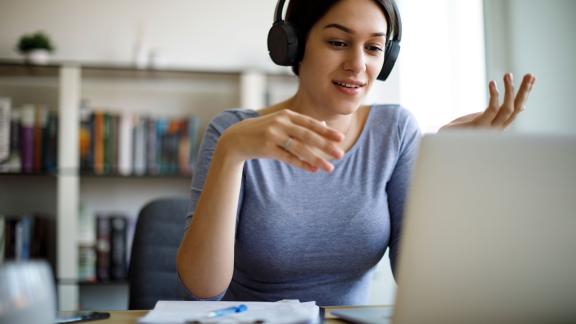 agiLab is a collaboration between University of Sussex and the NHS to develop research-led best practices for effective agile working. 
The session considered if agile working can address staff retention and satisfaction in the NHS.
Speakers
We were joined by world expert, Professor Clare Kelliher, Cranfield University, who discussed creating 'i-deal' jobs for workers.
Who attend
Those within the people profession and those who support strategic change and those with a more operational focus, such as workforce leaders, HR managers, health and wellbeing leads, flexible working leads and engagement leads.
Agenda
Dr Emma Russell opened the session and provided a research round up.

Professor Clare Kelliher:

Flexible working and the power of choice: customising working arrangements to meet the needs of employees and organisations.

The session will start by overviewing the potential range of outcomes for both employers and employees allowing employees to exercise discretion over their working arrangements. It will then explore means of implementation, including the use of customised 'i-deals', taking into account perceptions of equity across the workforce and the need to balance the needs of the individual and the organisation. 

Stephanie Crow and colleagues from NHS England's (NHSE) retention programme.

The retention focus - The People Promise as a gateway to sustainable retention

Stephanie Crow, Winnie George, Laura Flatman and Michelle Lee will share the approaches and lessons from the NHSE national retention programme of work. Specifically considering the 'we work flexibily' element of the NHS People Promise.

 

Anna Bickerton, Head of HR, Mid Cheshire Hospitals NHS Foundation Trust

The future is flexible : using continuous improvement methodology to increase staff satisfaction in relation to flexible working.

Dr Emma Russell will lead reflections of the day and close the session.
Webinar recording
The recording of the event is only accessible to registered delegates and members of agiLab.
If you would like to become a member of agiLab you can do this on the agiLab website which is free of charge.