Conference
Supporting talent pipelines in the NHS
Join our free online workforce supply conference taking place Wednesday 7 September to understand more about supporting talent pipelines in the NHS.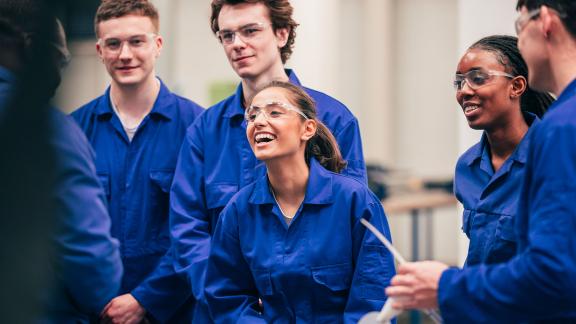 The wide range of sessions offer an opportunity to hear from speakers from across the NHS and wider health system to share their good practice and experience with others, building on the topics discussed last year.
Why should you attend?
The aim of the day is to provide an opportunity for delegates who can influence strategy and drive change, including HR, workforce, education, OD and learning leads, to hear about some of the different approaches available to strengthen workforce supply.
These ideas are actions that organisations across the system are taking to meet commitments in the NHS People Plan and Levelling Up White Paper, including topic areas of growing your own workforce, inclusive recruitment and developing skills to encourage employers to think about how they may apply these locally and the impact this could have.
Conference content
There will be 12 sessions with up to 30 speakers across the day split into speakers on the main stage and breakout sessions. Our speakers will share how they are supporting the workforce supply agenda and the session topics will include themes around the following:
Sharing apprentice's experience

Inclusive recruitment and tackling health inequalities

Anchor institutions

Using labour market data

Workforce redesign in the context of rotational paramedics and mental health response teams

T Levels and the advantages of a city-wide approach

Flexible apprenticeships across an integrated care system (ICS)

Training opportunities throughout the career

Staff development and retention

Engaging young people through youth outreach

International recruitment
*please note that the above may be subject to change and this page will be updated with an agenda when finalised.
Feedback from last year's event was overwhelmingly positive and we look forward to welcoming new and familiar faces to the next conference in September. 
How to book
'It was empowering to hear the speakers deliver the content of their talks with such enthusiasm and belief in what they had achieved and that it has, and is, making a huge difference. The conference gave me a renewed sense of direction for leading on similar projects.'
- Conference Attendee 2021