News
Junior doctor LTFT allowance update
Read our update on the application of the £1,000 allowance provision for LTFT junior doctors.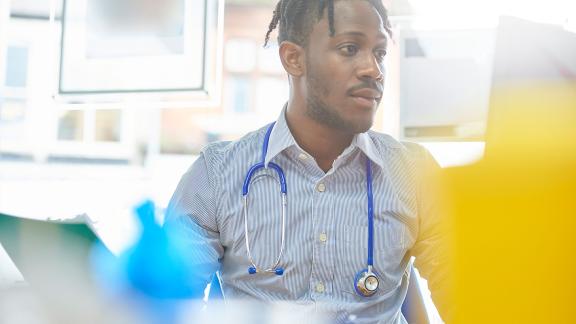 The schedule 2, £1,000 per annum for less than full time (LTFT) allowance was introduced in December 2019 following the publication of version 7 of the 2016 TCS in November 2019.
Due to the lack of clarity during the implementation phase, there has been a misunderstanding with how the allowance should be applied, in particular it's interaction with section 1 cash floor. Currently the allowance is being applied in the same way as all the other permanent allowances in schedule 2 and compares against the trainees cash floor.
The intention of the allowance was to provide additional financial support for LTFT trainees for exams, training courses and by including this in the cash floor calculations it has resulted in some of these trainees either not receiving the full value of the allowance, or not at all. Therefore, the schedule 2 LTFT allowance should have been paid to an eligible a doctor in addition to any schedule 15, section 1 cash floor payment if their monthly 2016 TCS pay was below their section 1 cash floor value. However, if the doctor's 2016 TCS monthly pay exceeded their cash floor amount by over £83.33 that month, they are not owed money for that particular month, as they did not miss out on any value of the allowance for that month.
NHS Employers and the BMA have agreed with ESR to make the necessary amendments to the system and backdate any underpayments due to any affected trainees from December 2019. ESR have confirmed that the system can generate this automatically and subject to successful development and testing this will be available for the end of June release. ESR will circulate a user notice with further details for employing organisations in due course.
Note for Employers: The LTFT allowance was made available on ESR on 1st February 2020 therefore any changes can only be backdated automatically to that date. Employing organisations may need to manually adjust payments made for December 2019 and January 2020.