News
Launch of NHS employment checks training resource
New e-learning package to provide support with understanding pre-employment checks requirements.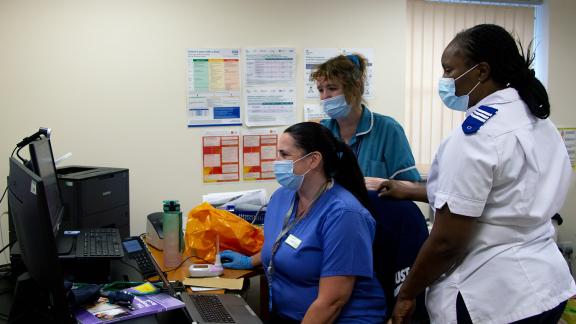 This new resource has been designed and developed based on the requirements of the NHS Employment Checks Standards. There are six modules to complete plus a survey module to provide feedback.
The resource is aimed at individuals who have responsibility for undertaking employment checks within their NHS organisation. It is suitable for both new starters and more experienced staff in need of refresher training. It could also be useful to more senior HR colleagues who may need to refer to the guidance to troubleshoot an issue.
The training modules are intended to help increase understanding and confidence to make safe recruitment and employment decisions locally, in turn helping to prevent barriers to employment being created by the NHS employment checking requirements. This will also contribute to reducing the time to hire.
The modules are not tested but they do include scenarios for learners to work through to assess their understanding of the employment checks standards.
The e-learning package is accessible on The Learning Hub platform (hosted by NHS England) and is currently only available to individuals with NHS email accounts who are based within an NHS organisation.
To access the package, please first register on The Learning Hub and then request admittance through our resource page.