News
New film provides insight on impact of colleague suicide
A new short film explores the impact and support needs of NHS staff who have lost a colleague to suicide.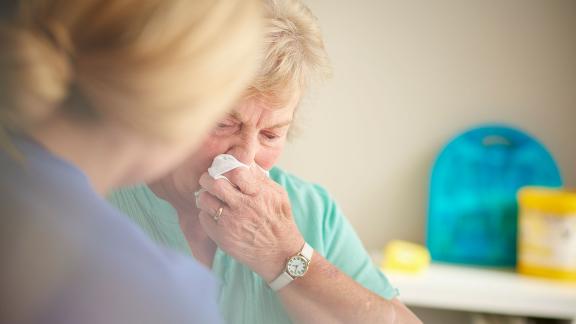 A short film capturing stories from NHS workers across the UK who have faced the aftermath of a colleague's suicide has been released by researchers at the University of Surrey.
After Them uses first-hand accounts to depict the challenges and emotional toll experienced by workers impacted by suicide and those supporting staff following the death of a colleague.
It was produced as part of a nationwide study funded by the National Institute for Health Research, Health Service and Delivery Research to understand the impact of colleague suicide on NHS staff and learn more about support needs to help inform new postvention guidance.
Dr Ruth Riley, study chief investigator and applied medical sociologist at the University of Surrey, explains:
"With office for National Statistics (ONS) data revealing that healthcare professionals face a 24 per cent higher suicide risk than the national average, those affected by another person's suicide are at greater risk of mental ill health and suicide attempt themselves."
Dr Riley and her team have used qualitative methodology to study the intersection of work cultures and mental health within the NHS. The team will be releasing evidence-based NHS postvention guidelines on 25 July on the study's web page.
Further support and guidance
The short film and the new guidelines build on work already being done to support employers with this important topic. Suicide is preventable and employers play a crucial role in suicide prevention. 
Alongside a strong organisational suicide prevention strategy, it is vital that employers include a suicide postvention strategy into their management of the crisis, supporting staff affected by suicide and experiencing trauma, as well as those experiencing bereavement due to death by suicide of a colleague or loved one.
You may find the following resources useful.