News
NHS Employers responds to the decision of the NHS Staff Council
Danny Mortimer, chief executive of NHS Employers, responds to the decision of the NHS Staff Council.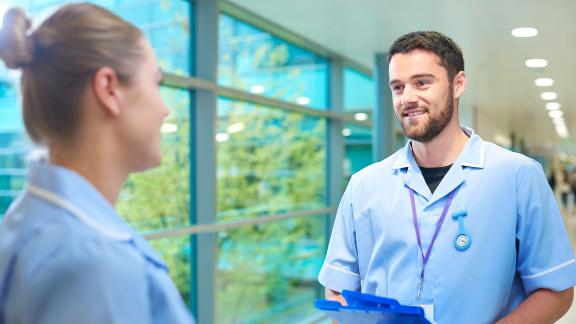 Responding the decision of the Staff Council, Danny Mortimer, chief executive of NHS Employers, said:
"The decision by the NHS Staff Council Trade Unions to accept the pay offer they agreed with the government is very positive. It will be welcomed by NHS leaders whose teams will receive additional payments in relation to last year and a minimum 5 per cent uplift for this financial year. Also, it commits employers and unions to working together to improve career development opportunities for NHS staff as well improving retention and protection from violence.
"With four unions having rejected the pay deal individually for their members, we await confirmation of their plans. However, all unions, whether they have voted to accept the deal or not, as well as NHS leaders themselves, remain concerned about the impact of the cost of living on their members and colleagues, in addition to feeling worried about the present difficulties facing their patients and communities. 
"The impending NHS workforce plan is an opportunity for the government to make clear its commitment to invest in staff numbers and development, and for employers to redouble their efforts to improve workplaces across the NHS.  Employers are committed to working with unions and government to address these continued concerns, and to implement what we hope will be an ambitious and far-reaching plan for our people and patients."