Guidance
Cost-of-living support: short term solutions
Short-term solutions can provide financial and immediate action for those that need it most.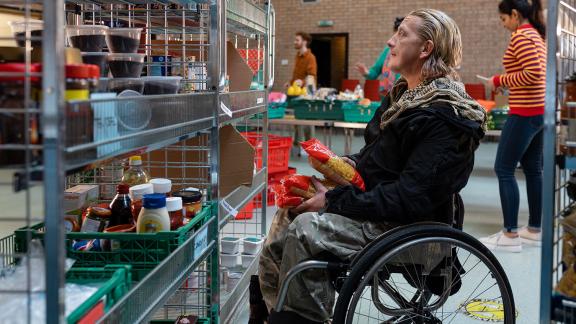 There are many organisations that have implemented short-term solutions with great impact and effect. We have compiled a list of short-term examples that NHS organisations have shared with us: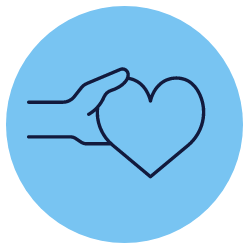 Freebies and discounts
Rotherham, Doncaster and South Humber NHS Foundation Trust have launched an initiative called open cupboard. This is where food is stocked and replenished by staff and open for those who need it, this is a no judgment or questions asked zone. They have also set up a hygiene cupboard and both of these initiatives have been extremely successful.
 
Blue Light Card provides those in the NHS, emergency services, social care sector and Armed Forces with discounts online and in-store. The card costs £4.99 for 2-years' access to a range of discounts. King's College Hospital NHS Foundation Trust is reimbursing staff in bands 2-5 for the cost of the card.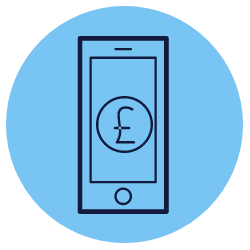 Short-term financial solutions
Cambridge University Hospitals offers a hardship loan that is available to all staff members who meet a certain criteria. The loan is up to a value of £800 and can be applied for by staff experiencing financial difficulties.
Oxford University Hospitals provided funding of £250 to staff for travel. This has gone towards commutes (car or bus), bike purchase, free parking and providing new showers and lockers.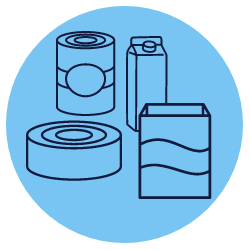 Subsidised food
Newcastle Hospitals NHS Foundation Trust discretely offers meal cards for staff who may be unable to prioritise funds, to enable them to eat and drink while at work. Chaplains and the catering team can issue a card. This is a white credit-card sized plastic card titled, 'staff loyalty card', in order to be as discreet as possible. Cards are returned at the end of use, and if needed can be exchanged and further support sought. This is funded by the Newcastle Hospitals Charity.
Birmingham Women's and Children's NHS Foundation Trust has launched a trial of subsidised hot food during out of hours and at the weekends. For £2 staff will receive a hot meal, including vegetarian, vegan and halal options.
Sheffield Teaching Hospitals provides inflation busting meal deals; breakfast rolls are £1, and they have recently introduced a jacket potato deal which has seen an increase of 1,000 more meals per day. They have also recognised the social connections that are now being formed in the queue whilst waiting, some of these conversations between staff groups would not have happened before. The trust have also supplied tea, coffee, soup and cereal bars for community staff, these have been funded by the hospital charity. 
The Royal Orthopaedic Hospital NHS Foundation Trust has an on-site food bank where colleagues can access food in a discreet area of the hospital. The trust provides carrier bags so that staff can fill up a bag and no one needs to be aware. There is also signposting to the local food bank and services for individuals and families which is near the hospital. Staff are encourage to contact them as further ongoing support can be offered.