Cost-of-living support: long-term examples
Read our collection of good practice examples from NHS organisations that have implemented practical support for staff.
Find out what NHS organisations are doing to support staff in our collection of examples. These reflect some of the actions organisations are taking as part of a wider strategy to support staff with the rising cost of living.
Providing long-term solutions through a comprehensive employment package can provide stability, reassurance and shows commitment to your employees. It will contribute to retaining valuable talent and help make you an attractive employer for new recruits.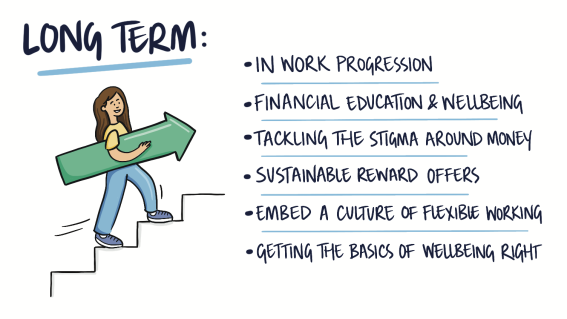 Long-term solutions: guidance and good practice examples
Contact us with questions or examples of how you are supporting staff