Guidance
Framework agreement for SAS contract reform 2021
Read the three-year agreement between NHS Employers and the British Medical Association for the new 2021 specialty doctor and specialist contract.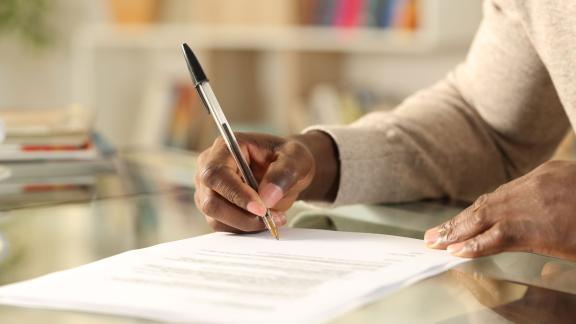 This framework document sets out a three-year agreement, covering the years from 1 April 2021 to 31 March 2024, setting out both the changes to pay structures and the terms and conditions of service that the 2021 specialty doctor and specialist contract will adopt.
The BMA used this agreement to consult with its members and ask them to vote on the proposal in a referendum between 22 February and 15 March.
A few words from the co-chairs of the negotiating team
"It is safe to say that the last ten months have been challenging for us all. The coronavirus pandemic has created unique and unprecedented difficulties for the health sector and society as a whole. It has set a daunting context in which to try to negotiate contract reform.
"In spite of this, the BMA, NHS employer organisations, the health departments in England, Northern Ireland and Wales, and NHS England/Improvement, continued to meet throughout 2020 to reach agreement on a contract offer to put to SAS doctors.
"The timescales in which we were working, combined with the sudden shift to virtual-only meetings, placed significant demands on both staff and management sides. Members of both negotiating teams are doctors and NHS management staff themselves and have had to balance the requirements of complex negotiations with their regular professional commitments. Against the backdrop of the pandemic, the effort and dedication they have shown has been exemplary.
"It is a testament to the parties' commitment to partnership working, and to their shared aim to create contracts that are attractive for employers to utilise and offer doctors fulfilling careers with opportunity for progression, that the parties have been able to conclude negotiations with a finalised package for SAS doctors to consider – set out here in the framework agreement – and to vote on in a referendum".
Kathy McLean OBE, Management side co-chair, Chair, University Hospitals of Derby and Burton NHS Foundation Trust.
Lawrence Atkins, Staff side co-chair, Specialty Doctor in Psychiatry and Clinical Lead, Veterans Mental Health Complex Treatment and High Intensity Services (North of England), Leeds and York Partnership NHS Foundation Trust.