Guidance
How to provide tailored support to the Armed Forces community
This guide will help you create personalised assistance and support the integration of the Armed Forces community into your organisation.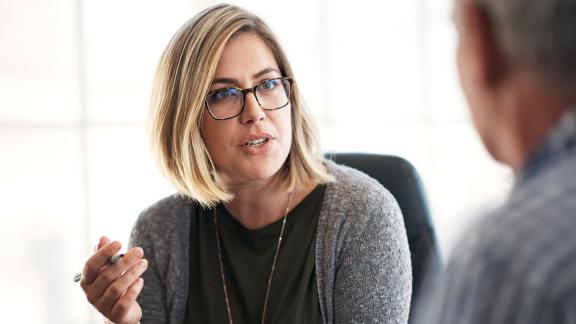 Understanding a candidate's background
Encourage candidates to create a profile on the Step into Health Candidate Monitoring System (CMS). This platform is a valuable resource for you to gain an insight into their skills and interests, enabling you to better understand their background and specific needs. Use the CMS messaging function to connect with candidates, start conversations, and gather more information about their current status, job applications, desired roles, and any challenges they may be facing during the recruitment process.
Application support and interview guidance
While members of the Armed Forces community possess valuable skills, many may lack experience in completing values based applications and interview technique. Some individuals may have served for over 20 years without undertaking any formal recruitment processes since joining the Armed Forces. Providing extensive support and guidance is crucial.
You can direct candidates to our candidate-facing website, where they can access a top tips webinar designed to assist them. However, offering personalised guidance and feedback on an individual basis or conducting workshops for groups of candidates can be beneficial.
By offering application support and interview guidance, you can help bridge the gap between their military background and the specific requirements of the NHS recruitment process. This support ensures that candidates from the Armed Forces community have the necessary tools and knowledge to navigate the application and interview stages effectively.
Application feedback
If a candidate has not received any application support and is not shortlisted for an interview, it is essential to provide constructive feedback to help them improve their chances of being shortlisted in the future. The feedback should highlight areas that can be changed or improved upon. For example, candidates may need to cross-check their skills with the essential criteria or express their relevant experience more clearly.
Translating military experiences into civilian equivalents can be challenging for candidates. However, they can seek additional guidance from the Career Transition Partnership or the Forces Employment Charity to assist them in this process. It's important to note that the NHS application process is a learned skill, and the best way for candidates to improve is to participate in it and receive feedback.
By providing application feedback, you enable candidates to understand the areas that require improvement and guide them towards a successful future application. This support contributes to their growth and enhances their chances of securing opportunities within the NHS.
Interview feedback
After an interview, whether the candidate is successful or not, it is important to provide them with constructive feedback and encouragement. If you are a member of the interview panel, kindly offer feedback directly. If you were not part of the panel or they are unavailable, obtain feedback on behalf of the candidate and relay it to them.
The NHS interview process is a skill that can be learned and improved upon. The best way for candidates to enhance their interview performance is by receiving feedback and engaging in practice. If you can assist the candidate in any aspect of their preparation for future interviews, it will be helpful.
The feedback provided may focus on specific areas for improvement. For example, candidates may need encouragement to provide more specific examples of when they demonstrated particular skills or values during the interview. They might benefit from guidance on presenting their examples using the situation, task, action, result (STAR) method.
Candidates may also need to adjust their language when discussing their examples. While members of the Armed Forces community often use "we" due to their strong teamwork ethos, it is important for them to emphasise their individual contributions by using phrases like "I did this" or "I developed a plan of action."
By offering interview feedback and assisting with preparation for future interviews, you contribute to the candidate's growth and improvement in the interview process. This support increases their chances of success and integration within the NHS.
Work placements and honorary contracts
Offering work placements or honorary contracts presents a valuable opportunity for members of the Armed Forces community to gain first hand experience within your organisation. It also allows your organisation to assess the values and skills of the individual. Work placements can vary in duration, ranging from one or two days to a week or even longer, depending on the availability of the individual and your organisation's capacity to accommodate them.
By offering work placements and honorary contracts, your organisation can provide valuable experience to the Armed Forces community while gaining insights into their capabilities and potential fit within your team.
Most service leavers benefit from Graduated Resettlement Time (GRT), which is an entitlement granting up to 35 days of paid leave for specific activities, including work placements, to support their transition into civilian life.

The number of GRT days an individual is entitled to depends on their length of service and the circumstances surrounding their departure. GRT can be used anytime within the last two years of service, subject to authorisation. However, the specific timeline may vary on a case-by-case basis. It is advisable to consult the Recruiting from the Armed Forces page or refer to the Career Transition Partnership Allowances and Grants webpage to determine the precise entitlements.

Encourage individuals to confirm their entitlements with their dedicated Service Resettlement Advisor (SRA) if they are unsure.
Fixed-term contracts
If a candidate narrowly misses out on being selected for a position, we encourage your organisation to consider offering them a fixed-term contract for a specific related project. These contracts are advantageous for both parties as they carry lower risk and provide excellent opportunities for candidates to gain valuable experience. It also allows both the candidate and your organisation to develop a deeper understanding of each other over a longer period of time.
By offering fixed-term contracts, you provide candidates with a chance to showcase their skills and contribute to a specific project. This arrangement allows them to further develop their capabilities while giving your organisation the opportunity to assess their suitability for potential future roles.