Infographic
Communicating reward
This infographic shows the channels you could use to promote your reward package and reach as many staff as possible.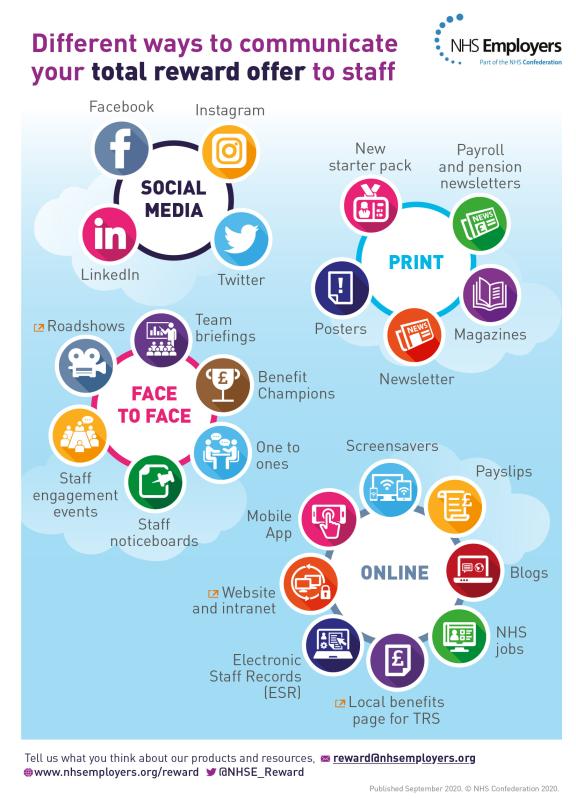 Communicating your total reward offer over different platforms will ensure as many employees as possible know what is available to them.
Download the infographic as a pdf:
Our infographic shows the different ways you can communicate your total reward offer to all members of staff, such as:
social media
print
face to face
online.
We have a range of products and guidance on our reward pages.
Your feedback is very important to us, so please tell us what you think about our products and resources by emailing reward@nhsemployers.org.