Article
Good practice examples to support staff with cost of living
Read our collection of good practice examples from NHS organisations that have implemented practical support for staff.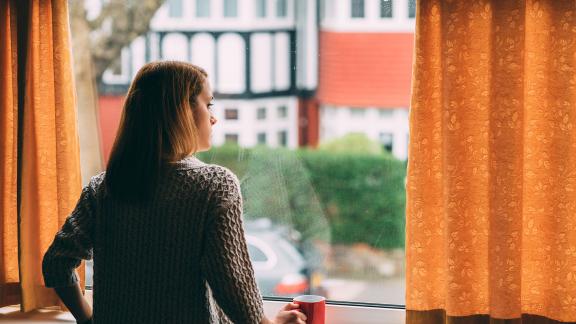 Healthcare system leaders are doing all they can to shield healthcare staff and patients from the worst effects of the cost-of-living crisis, with many reviewing their current employment package, along with additional measures that can support wellbeing.
Having a comprehensive employment package will contribute to retaining valuable talent and help make you an attractive employer for new recruits.
Find out what NHS organisations are doing to support staff in our collection of examples. These reflect some of the actions organisations are taking as part of a wider strategy to support staff with the rising cost of living.
If you want to share your organisation's approach to supporting staff, please get in touch with us: costofliving@nhsemployers.org
Good practice examples
Mersey Care has implemented a comprehensive strategy and taken a targeted approach to developing a financial wellbeing support offer in response to addressing the increase in cost of living and other mitigating financial issues.

To support colleagues and their families who may have gambling concerns, the trust has delivered online virtual workshops, has a dedicated web page on gambling support and awareness raising training  and signposts staff to GamCare, a national provider of free information, advice and support for anyone affected by problem gambling.

In addition, the trust plans to sign the Beacons Counselling Trust's Workplace Charter, which is designed to help organisations identify and support any gambling related issues within their workforce and to offer appropriate training for colleagues.

Mersey Care has collaborated with a financial support scheme that enables staff to apply for financial assistance, including small loans and free financial education. This scheme promotes financial education within the trust and allows the health and wellbeing team to offer further support and education to employees who are not able to use the scheme.  

The trust has commissioned 75 sessions with the Citizen's Advice Liverpool as part of the wider Citizen's Advice Bureau, so staff can access a verified referral pathway for support. Staff have used this service for a variety of reasons including financial wellbeing.

Mersey Care's women's network has put in free sanitary product storage boxes for their staff in the toilets across its site. The trust has put this in place stating that: "Financial pressures can affect our colleagues too and we can have difficult days, for many reasons. Hopefully, in this small way, we can make the day a bit easier".

A benefits calculator has been implemented so staff can check if they're eligible for any unclaimed benefits. The calculator asks questions about their circumstances and household finances before running a search to see what they are eligible for. The trust also offers support for those staff with travel expenses by providing a payment in advance, based on the last three months average of a colleagues' travel claims.

All financial wellbeing support on offer can be accessed easily through the Mersey Care's dedicated financial wellbeing hub. This hub can be accessed on site via local intranet pages and on personal electronic devices. To reach as many employees as possible, offers are regularly promoted through local trusts' briefings and on social media channels

Cambridge University Hospitals offers a 'hardship loan' that is available to all staff members who meet a certain criteria. The loan is up to a value of £800 and can be applied for by staff experiencing financial difficulties.

The Royal Orthopaedic Hospital NHS Foundation Trust has an on-site food bank where colleagues can access food in a discreet area of the hospital. The trust provides carrier bags so that staff can fill up a bag and no one needs to be aware. There is also signposting to the local food bank and services for individuals and families which is near the hospital. Staff are encourage to contact them as further ongoing support can be offered.

NHS Arden and Greater East Midlands CSU designed and developed a series of financial wellbeing webinars and named them, wellbeing Wednesday lunches. These webinars offer staff services such as financial education, will writing and support with forms. 

Newcastle trust discretely offers meal cards for staff who may be unable to prioritise funds, to enable them to eat and drink while at work. Chaplains and the catering team can issue a card. This is a white credit-card sized plastic card titled, 'staff loyalty card', in order to be as discreet as possible. Cards are returned at the end of use, and if needed can be exchanged and further support sought. This is funded by the Newcastle Hospitals Charity.
 

Birmingham Women's and Children's NHS Foundation Trust has launched a trial of subsidised hot food during out of hours and at the weekends. For £2.00 staff will receive a hot meal, including vegetarian, vegan and halal options.

Croydon Health Service created a Winter Wellbeing Booklet. The booklet offers a wide variety of information to support staff's financial, mental, physical and social wellbeing. It includes details of all the support services available, offering practical advice on how staff can help themselves to stay safe and well over the winter months. 

 

 

Sussex Community NHS Foundation Trust created a financial wellbeing infographic, which is available on the trust's intranet. The aim for the infographic was to have one easy way for staff to see what support was available. The trust recognised that it had so much on offer, so developing an infographic was a way of bringing it all together.