Blog post
I don't want to be called disabled
Paul Deemer talks about the language used to describe disability and the impact it has on disabled staff recording their disability on ESR.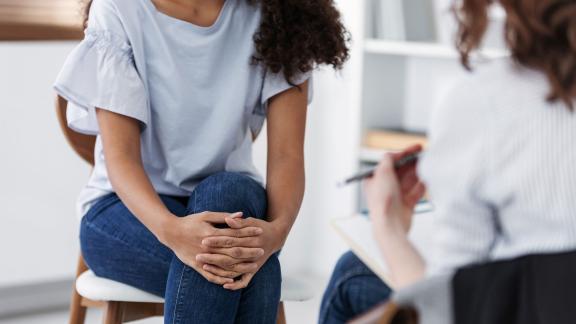 The Workforce Disability Equality Standard (WDES) report contains the latest analysis of data collected across the NHS. In many respects, the data is very positive, with many of the indicators showing an improving trend.
Disability data - ESR vs NHS Staff Survey 
We do however have an ongoing issue around the reporting by those who categorise themselves as disabled on the Electronic Staff Record system, figures are still only at 3.7 per cent. Yet we know that this does not represent the reality, because over 20 per cent of NHS staff state they have a disability in the anonymised NHS Staff Survey. This means that there is a 16 per cent gap in people declaring their disability and as this is the case, the big question is why those 224,000 disabled staff or 16 per cent are not ticking the 'I have a disability' box.
Language
The language of equality has always been an interesting subject within our society. The word 'gay' can be used positively for example, as a term to describe gay pride – or negatively when it has been used by some colloquially as a term to describe something that they regard as lame or pointless.
"The language of disability completely disempowers, disqualifies and disenfranchises many disabled people."
The big clue is in the 16 per cent gap, we know this because disabled staff have told us 'I don't want to be called disabled', it's a refrain I've heard on many a webinar over the last couple of years.
This is also evident in the language used by disabled staff networks, most of the disability networks focus on the 'ability' rather than the 'dis'. For example, on Twitter you'll be able to find BartsAbility (Barts Health), ELFT Ability (East London Foundation Trust), NHS Ability (NHS England / Improvement) and D-Ability Staff Network (Gateshead Health).
There is still an ongoing dialogue that we hear regularly about whether we should refer to disabled staff or staff with disabilities and there are certain elements within the disabled community who want to have their own very unique identity. We have deaf networks, neurodiverse networks, long-term conditions networks and mental health networks. That is why the recommendations in the WDES national report are so crucial to take on board.
Engaging with disabled staff
Two of the key WDES recommendations for trusts is that they explore with disabled staff and networks, why staff are choosing not to declare that their disability or even monitor and report the relevant data more regularly. The report recommends this should be done alongside a wider campaign of awareness raising amongst all staff about what constitutes a disability. This is critical.
We have heard time and time again when talking to disabled staff just how important role models and good practice examples are in terms of representing disability in a much more positive, empowering light. The positive profiling of Paralympic athletes during the London 2012 Olympics is often given as a shining example of this and more recently the Wheelchair Rugby League World Cup, as well as the Rose Ayling-Ellis winning on Strictly Come Dancing.
A call for the use of more accurate descriptions and descriptors
At a national level, the issue of under reporting and the lack of confidence of people to declare a disability has to be addressed, this can be tackled by ensuring that the language used on monitoring forms and surveys properly and more fully represents how people want to define themselves.
"We need to move beyond the catch all disability box to a list of descriptions and descriptors that allow people to identify both accurately and safely how they want to be defined."
The NHS is the largest employer of people in the UK, it is therefore, by definition, the largest employer of disabled people in the UK. It is also consequently the organisation that many other organisations, whether public, private or voluntary, look to in terms of demonstrating best practice in the recruitment, retention and treatment of disabled staff.
The WDES reports are great for shining a light on an issue. However, the language we use needs to change around disability and be used in a more positive light. We need to ensure our staff are comfortable talking about their disability and most importantly are included at all levels.
Paul Deemer is head of diversity and inclusion at NHS Employers, follow Paul on Twitter @NHSE_Paul.
Find out more about the Workforce Disability Equality Standard, our work with NHS England to support disabled staff in the workplace and create a disability positive NHS.