Blog post
Maximising talent attraction in the NHS
In this blog, Haydn Rawlings discusses how creative recruitment concepts help with attracting the best pool of talent.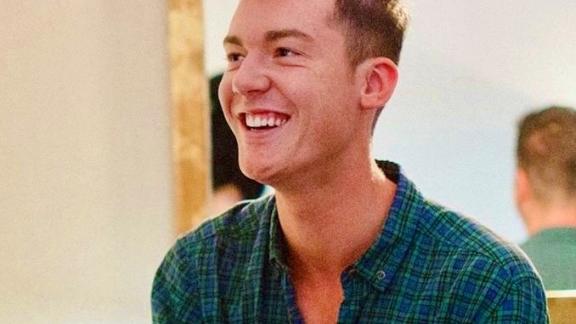 Haydn Rawlings is talent attraction and acquisition manager at Sussex Partnership NHS Foundation Trust. Here he discusses how creative recruitment concepts help with attracting the best pool of talent to the trust, and shares ideas for other organisations to take forward.
I moved into the role of talent attraction and acquisition manager at Sussex Partnership NHS Foundation Trust in April 2022 - a position new to the trust - to help deliver our employment brand. My job is focused on developing a digital strategy, in-line with the organisation's employee value proposition and maximising talent attraction across roles of all grades and staff groups.

I am lucky to work alongside three colleagues that make up the talent attraction and acquisition team. The team consists of:
a marketing and campaign co-ordinator, who provides administrative support to our careers website and supports managers with their targeted attraction campaigns and recruitment open days

a recruitment digital media apprentice, creating digital content for the social channels and other digital platforms, developing marketing materials and assisting with recruitment events

an inclusive recruitment advisor who develops, delivers and monitors a programme of specific recruitment actions to ensure the trust recruits a diverse workforce that reflects the profile of our patient profiles and local communities.
Our aim is to maximise talent attraction by identifying unique career opportunities, capturing interest of potential candidates and working closely with managers and key stakeholders on delivering employer brand initiatives and campaigns. As a newly formed team, we get the opportunity to be really creative and are beginning to develop a catalogue of initiatives that can be adapted depending on role, type of service, etc.

As well as creating bespoke recruitment campaigns for hard to recruit roles or services, our focus is creating and updating content for social media channels and our recruitment website. We have published various blogs and podcasts and we're trying to create more original video content rather than use text-heavy articles. We have just launched a Tik Tok video to reach a new audience that might not have considered working in mental health before. It is too early to tell if the platform will work for NHS recruitment, but our attitude is: it is worth trying it and if that doesn't work we will pivot to something else.

Sussex is currently dealing with a large number of unfilled NHS job vacancies which could pose a serious risk to patient safety. We are operating in an extremely competitive market where demand outstrips supply. Having a strong employee value proposition (EVP) and employer brand has been proven to improve retention and recruitment when embedded and communicated effectively. We are working to develop a stronger EVP and want to be known as an employer of choice in Sussex and Hampshire.
Following COVID-19, we have been offering recruitment event webinars which have started to grow in popularity and get good engagement as interested applicants can just drop into a Zoom call. Online tools have been useful for providing an overview of a trust/department, the roles available and what they entail. Participants have responded positively to experience talks from staff, who provide detailed insight and day in the life of examples.

As trusts offer the same pay for roles and broadly the same benefits, it is important to figure out what makes your organisation unique and to effectively communicated that. We appreciate candidates may not have previously considered a career in mental health and want to provide an authentic insight to the services we provide throughout the recruitment process. Internally, we want to encourage staff and applicants to consider roles of all grades - a career of different experiences, not necessarily around increasing to the next pay band. 

Our aim is to be honest and genuine. We all know working for the NHS comes with challenges and it is important to acknowledge that, but I work with passionate colleagues who are dedicated to making the lives of patients and people in the community better. It is just important to highlight the strength and resilience of our workforce as well as the amazing work the trust does.
Please follow our journey at SPFT Careers: