Article
Medical associate professions
Information about the medical associate professions (MAPs), what the roles are, how they work, regulation and resources to support employers.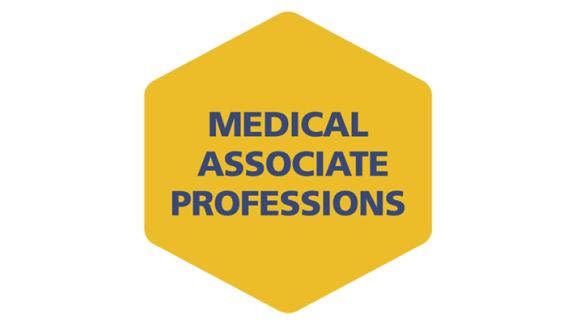 As part of the continuing drive to provide safe, accessible and high-quality care for patients, the NHS has seen the emergence of new medical associate professions (MAPs) working across multi-professional teams.
This article explains what these job roles are about, what that means for employers and resources to support their implementation.
Four roles have become increasingly important across both hospital and community services. These are collectively known as medical associate professions (MAPs) and they include:
What are the medical associate professions?
Physician associates have completed a generalist medical education covering a broad medical curriculum. They aid medical staff and are accountable for ensuring that the care of patients is of a high standard at all times. Physician associates work in hospitals, general practices and can also be deployed in mental health settings.
Advanced critical care practitioners are qualified clinical professionals who have undertaken further training to enable them to make clinical and critical decisions when working in critical care units. They work with all members of the critical care team and are trained to diagnose and treat patients or refer them to an appropriate specialist. They are empowered to make high-level clinical decisions as part of intensive care consultant-led teams and will often have their own caseload.
Surgical care practitioners are trained clinical professionals who have undergone further training to work as a member of a surgical team under appropriate supervision. The main responsibility of a surgical care practitioner is to support surgeons and other medical professionals before, during and after medical procedures. On top of assisting in operating theatres, they help on wards and in clinics. Surgical care practitioners are regulated to prescribe medications.
Anaesthesia associates are part of a multi-disciplinary anaesthesia team and have been trained to provide anaesthetic procedures under the supervision of a consultant anaesthetist. Overall responsibility for the anaesthesia care of the patient remains with the named consultant anaesthetist at all times.
Each medical associate professional is trained to provide patient care under close supervision.
What does this mean for employers?
Employers have important roles to play in ensuring that they have planned and modelled their workforce well at a strategic level and that the incentive for introducing new or extended roles into the workforce is to improve service delivery and patient experience.
Recruitment and employment policy and practice should support staff to ensure that their new recruits have qualified from recognised programmes, and that they have passed the relevant national exam within the UK (and recertification where necessary).
New staff should be well supported and integrated into the multidisciplinary teams they are working in and provided with appropriate supervision and continuous professional development.
The wellbeing of all staff should be paramount and reflected in their rotas and their training and development plans to enable flexibility and best use of professional and clinical skillsets to maximise outcomes for patients.
Regulation of medical associate professions
In October 2017, the Department of Health and Social Care (DHSC) sought views on the regulation of four medical associate professions (MAP) roles in the UK.
Following the consultation, DHSC has announced it will proceed with the statutory regulation of anaesthesia associates and physician associates. The General Medical Council (GMC) has been deemed best placed to regulate AAs and PAs, and were invited to carry out this function in July 2019. The process will take some time. NHS Employers will continue to keep you updated on developments.
We welcome this news and fully support the regulation of these roles. It will provide a standardised framework of governance and assurance for clinical practice and professional conduct to enable these healthcare professionals to make a greater contribution to patient care.
In the meantime, anaesthesia associates and physician associates are able to apply for inclusion on managed voluntary registers held by the Royal College of Anaesthetists and the Royal College of Physicians respectively.
Although we acknowledge the benefits of voluntary registration for practitioners, patients and employers, it is also worth noting that where there are restrictions to gaining access to a managed voluntary register (such as requiring paid membership of a professional body). Employers may not be able to ask for voluntary registration as an essential pre-requisite for employment.
Find out more
Many employers have now successfully embedded MAPs into their existing workforce to assist in the delivery of patient care.
Health Education England, along with the help of NHS Employers, has lead on a programme of work to showcase how employers have introduced these posts within their organisation and successfully integrated the multi professional team to deliver patient care and provide support and training to junior doctors in training.
Watch our video to learn more about these roles and what leaders across the NHS think about them.
Resources
Download our handy checklist to learn about the steps you can take to recruit and develop medical associate professionals (MAP) roles to your organisation.
This checklist includes useful steps on how to develop business plans, gain support from stakeholders, plan a recruitment campaign for MAPs, and provide an effective induction programme. It is based upon the experience of Sheffield Health and Social Care NHS Foundation Trust and the learning it has gained from its work introducing physician associates.