Article
A new reward system for NHS consultants
Information on redesigning the consultants reward scheme - local clinical excellence awards (LCEA)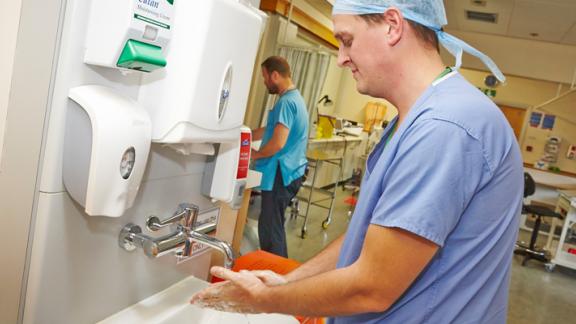 We are consulting with employers on how to redesign the reward process for consultants. Negotiations are currently on going to make this a reward scheme which recognises outstanding contributions equally across all areas of consultant activity.
Our aim is to agree a lasting and sustainable system using the £160 million available nationally every year, which:
is based on a set of agreed principles
meets the needs of employers and consultants
encourages engagement and rewards excellence.
We have been working with employers to ascertain what form this redesign should take, principles for how the scheme should operate, and how employers should recognise and reward excellence across the whole consultant workforce. This will enable us to accurately represent your needs as we develop a new system with the tripartite negotiating group, which includes the Department for Health and Social Care (DHSC), the British Medical Association (BMA) and the HCSA.

NHS organisations face a huge challenge to rebuild and reset local service provision in the wake of COVID-19. Many want to retain and develop the agile and collaborative ways of working across organisations and systems, driven by their response to the crisis, in order to realign traditional clinical services in new ways to meet the changing needs of patients and communities.

Consultants will be central to making this happen - as leaders, educators, researchers, innovators and, of course, as highly skilled clinicians.

Clinical excellence awards have existed in one form or other since the inception of the NHS. The current employer-based local clinical excellence award (LCEA) scheme has undergone some recent changes but we know (as noted in the 2020 DDRB report) that the current LCEA system is not working as it should; it is unfair for:
women (exacerbating the gender pay gap)
Black and minority ethnic doctors
consultants who work part time
some specialties (where it is more difficult to demonstrate excellence).
Administration of the scheme is burdensome for employers and doctors, and workforce confidence in it (and therefore applications) have been dropping for some time.

The gender pay gap, the preference for more flexible ways of working, pensions tax reform, the development of system-wide working and the consultant leadership required to deliver significant change all combine to make a convincing case for creating a reward scheme which recognises outstanding contributions equally across all areas of consultant activity.

Employers have also said that they would prefer a scheme which is more closely aligned to the delivery of organisational aims and objectives.
Supporting resources