Article
A new reward system for NHS consultants
Information on redesigning the consultants reward scheme - local clinical excellence awards (LCEA)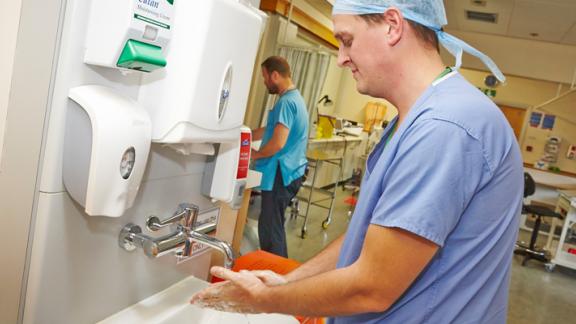 For the last two years, NHS Employers has been conducting negotiations and facilitating co-design of a new reward system for consultant doctors in England, as part of the joint negotiating committee for consultants (JNC (Seniors)).
Parties to the negotiations included representatives of the two trade unions representing consultants, the British Medical Association (BMA) and the HCSA, representatives from the Department of Health and Social Care (DHSC), NHS England and NHS Improvement.
NHS Employers' representation was delivered with the support of a team of workforce directors and senior managers from four NHS trusts. 
Our shared aim was to agree a sustainable reward system that makes the best use of the £430 million available nationally every year to invest in new awards (from 1 April 2022) and the maintenance of existing awards (those secured before 1 April 2018). 
Negotiations have now finished and despite the best efforts of all those involved, it has not been possible to reach a mutual agreement on the design of a new reward scheme.
The framework agreement drawn up by NHS Employers was rejected by both trade unions, citing a number of concerns which could not be resolved. These included national funding investment commitments, local variability in available funds across trusts and a number of other flexibilities in application, which we could not commit to prescribing or making contractual. 
 
We hosted a webinar on 15 February 2022 to present the outcome of negotiations and to provide an outline of what happens next.
Jointly, we proposed a more inclusive approach, that was founded on the principle that all consultants should be able to achieve excellence within their job role, whatever context and specialty they work in. The proposal was to have two-tiered system that would engage the entire consultant workforce and included a new 'areas of excellence' framework, which offered flexibility for employers and doctors to reflect their individual priorities.

The default fallback position is a reversion to a set of established provisions contained in schedule 30 of the 2003 terms and conditions for consultants (England). These provisions were confirmed in 2017 when the interim LCEA arrangements were agreed (covering 2018/19 - 2021/22 rounds) and were only to take effect in the absence of an agreement being reached on a new set of arrangements.  

We will shortly be releasing more detailed communications about what the outcome of the LCEA negotiations means for your organisation and the contractual obligations you will need to meet. Briefly, this requires organisations to continue to invest in and run annual LCEA rounds but with a greater degree of flexibility about how they do this. 

We would like to reassure employers that we remain committed to helping employers deliver an improved LCEA experience for consultants while also working to better support the delivery of their organisational priorities. We will continue to engage with employers to develop and promote the opportunities presented by the contractual requirement to run LCEAs from the 2022 round onwards.

We will continue to keep employers up to date with developments as we prepare for the introduction of the new arrangements from 1 April 2022. NHS Employers will be hosting a webinar on 15 February 2022 to present the outcome of negotiations and to provide an outline of what happens next.


 

NHS organisations face a huge challenge to rebuild and reset local service provision in the next phase of the COVID-19 pandemic. Many want to retain and develop the agile and collaborative ways of working across organisations and systems, driven by their response to the COVID-19 crisis, in order to realign traditional clinical services in new ways to meet the changing needs of patients and communities.

Consultants will be central to making this happen - as leaders, educators, researchers, innovators and, of course, as highly skilled clinicians. An improved LCEAs scheme to support and recognise clinical excellence will also be fundamental during the workforce and service recovery process. 

Clinical excellence awards have existed in one form or other since the inception of the NHS. The current employer-based LCEA scheme has undergone some recent changes but we know (as noted in the 2020 DDRB report) that the current LCEA system is not working as it should; it is unfair for:

 

women (exacerbating the gender pay gap)
Black and minority ethnic doctors
consultants who work part time
some specialties (where it is more difficult to demonstrate excellence).

Administration of the scheme is burdensome for employers and doctors, and workforce confidence in it (and therefore applications) have been dropping for some time.

The gender pay gap, the preference for more flexible ways of working, pensions tax reform, the development of system-wide working and the consultant leadership required to deliver significant change all combine to make a convincing case for creating a reward scheme which recognises outstanding contributions equally across all areas of consultant activity.

Employers have also said that they would prefer a scheme which is less administratively burdensome, and is more closely aligned to the delivery of organisational aims and objectives. 

We will consider all these things, in the context of some of the good work which did come out of the recent negotiations, when we develop guidance to support employers to implement their new arrangements. 
 

Supporting resources