Article
NHS Staff Survey 2021 results
Exploring and analysing the results of the 2021 NHS Staff Survey.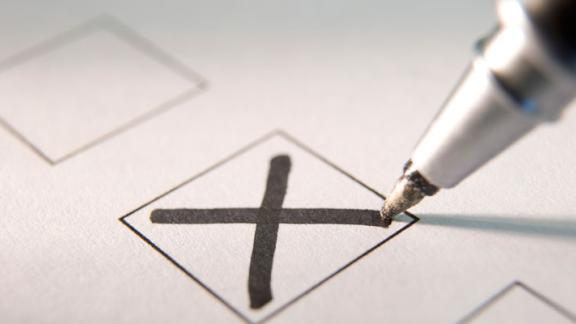 The NHS Staff Survey results for 2021 were made public today (Wednesday, 30 March 2022). This article offers high-level insight and analysis from NHS Employers.
The results are from the 2021 NHS Staff Survey, conducted in autumn 2021, highlight the range of pressures on the NHS and a need for action to address these challenges.
From these results, the most pressing need is continued investment in workforce supply to increase staff numbers and reduce pressures on staff, especially in the context of addressing the backlog of care. In addition, support is needed to improve health and wellbeing, reduce bullying and harassment, and ensure there is equality of opportunity across the service.
For 2021, the NHS Staff Survey has undergone a redevelopment to align it with the NHS People Promise, first published in July 2020 as part of the NHS People Plan 2020/21.
In previous years, the survey focused on ten overall themes for reporting, and these were scored on a ten-point scale. For 2021, questions have been redeveloped and survey reporting now focuses on the seven NHS People Promise elements (most of which have sub themes). The themes and sub themes are scored by combining the answers to questions grouped under the themes. These are:
We are compassionate and inclusive (7.2)

W

e are recognised and rewarded (5.9)

We each have a voice that counts (6.7)

We are safe and healthy (6)

We are always learning (5.3)

We work flexibly (6)

We are a team (6.6)
There are an additional two themes reported that have been retained from 2020: staff engagement and morale. Both themes worsened between 2020 and 2021. Morale fell from 6.1 to 5.8 and staff engagement from 7.0 to 6.8. 
Measures from the Workforce Race Equality Standard and the Workforce Disability Standard are also published today.
The fall in morale and staff engagement is a cause for concern. These falls were driven by the rise in staff considering leaving and the decline in staff willing to recommend the NHS as a place to work.
In addition, there was a decrease in two key question measures:
the percentage of staff saying that they are considering leaving the NHS rose from 26 to 31 per cent

t

he percentage of staff recommending the NHS as a place to work fell from 67 to 60 per cent.
However, there was one question which saw a significant improvement on the previous year; the proportion who felt their manager asked their opinion before making decisions that affect their work. This measure increased by 1.2 percentage points to 57 per cent in the 2021 survey.
Trends
The move to link questions to the NHS People Promise themes means comparison with 2020 data is limited. Seven of the overall themes are new and cannot be compared with previous years. Of the two that have been retained, morale and staff engagement, both worsened. Of the 18 People Promise sub themes, 14 can be compared with 2020 and of these all, apart from one, worsened.
Where questions can be compared between 2020 and 2021 they generally worsened, and there were notable increases in work pressure, increases, negative staff experiences, and a decline in health and wellbeing measures.
The scores on the NHS People Promise indicators demonstrate areas where the NHS has strengths, such as team working, but also areas where it could improve, such as health and wellbeing. On the new indicator measuring compassionate leadership, the response was relatively high. However, the results for supporting learning were relatively low, reflecting disruption in the pandemic period. The scores show room for improvement on issues such as recognition and reward, equalities and flexible working.
Health and wellbeing
The survey showed a worsening position on health and wellbeing measures. There were increases in stress, staff attending work when unwell, and musculoskeletal (MSK) injury levels compared to 2020. In addition, the new burnout question demonstrated high levels of burnout. 
Most staff did report there was positive action on health and wellbeing by their employer and that they received support from their line manager, but there was a fall on this measure.
Take a look at our health and wellbeing page for further information. 
Staff engagement
The overall staff engagement indicator has declined for the first time in three years. This was driven largely by the fall in the advocacy sub theme, due to the reduction in the percentage of staff willing to recommend the NHS as a place to work, and reductions in most indicators of staff motivation and staff involvement (the other elements of the staff engagement indicator). 
There was no significant change on levels of violence, but rates of bullying and harassment rose.
It is a complex picture on equalities, but key indicators remain a cause for concern. Data from the Workforce Race Equality Standard (WRES) and Workforce Disability Equality Standard (WDES) has also been published at the same time. This shows there continue to be marked disparities in the experience of ethnic minority staff.
Take a look at our staff experience summary page for further information. 
Full results
You can find the full results of the 2021 NHS Staff Survey on the NHS Staff Survey website.