Article
Religion, dress codes and chaplaincy
Guidance and resources to help NHS organisations manage religious diversity within their workplace.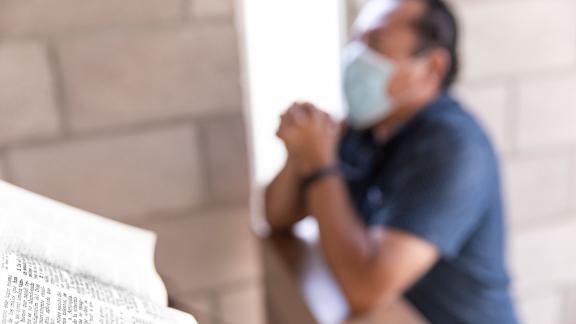 Religious diversity in the workplace can bring substantial benefits to both organisations, staff and patients. Having a diverse workforce that's reflective of the community they serve can also help organisations understand the beliefs of their local community.  

Managing religious diversity can be challenging from a human resources perspective. Tolerance and acceptance of religious views is vital, as well as being able to accommodate those who may need extra time off or may have needs that are dictated by their religious preference.  
World Religion Day
It's World Religion Day on 16 January, the aim of day is to promote inter-faith understanding and harmony. World Religion Day provides an opportunity to celebrate and raise awareness of the different faiths represented within the NHS.
It is estimated that 70 per cent of the NHS identifies with a religion. Multifaith staff networks and chaplaincy departments continue to play a key role in providing care and support to staff, patients and their families, especially during the COVID-19 pandemic.
Dress codes 
There is always considerable debate around dress codes in the workplace. In June 2018 The Equality and Human Rights Commission issued new guidance clarifying the law on religious dress in the workplace, for example in theatre. In 2020, NHS England updated its uniform and workwear guidance to include key equality and diversity measures to accommodate faith groups.
The implementation of a dress code is still legitimate, if it is justifiable and is applied consistently and is proportionate. Dress codes can also allow some differentiation between rules applying to men and women, as long as they are consistent overall.
Employers must consider the reasons behind each part of its dress code. Within the NHS, specific clothing is required for health and safety or hygiene reasons, for example, in the case of theatre staff, which justifies asking a Christian employee who wears a cross to remove it. However, sometimes the rationale for dress codes is less obvious and it is in these circumstances that employers must critically review their dress codes and policies. For example, non-medical staff, patient facing or managerial roles where employees deal with external contacts may require smarter clothes, but employers must consider whether the same dress code is applicable to administrative roles that are non-client facing.

It is likely that different dress codes may be applicable for different areas of work, and caution must be exercised in adopting an approach of one size fits all, as this may well be difficult to justify if the roles of the employees to whom the policy applies vary considerably. Employers must be aware of the risks of discrimination. When devising or reviewing a dress code, employers must ask themselves whether the dress code will require employees to dress in a way that contravenes their religion or belief.

Codes may directly or indirectly restrict:

the length of beards for men

the wearing of headscarves

the wearing of burkahs and veils

the wearing of jewellery (such as a Christian cross) or a piercing.

When considering a dress or uniform code, ensure you conduct an equality impact analysis and consult with your staff. 

Be mindful of how certain combinations of characteristics such as religion and gender might mean greater impact on certain groups, for example some Sikh men or Muslim women.

Employers should establish local dress codes and policies which give transparent information to their staff.

Employers should not be afraid of dress codes. There are many legitimate health and safety, business and practical reasons in the NHS why dress codes are not just important, but sometimes vital. However, employers must ensure that they have a legitimate reason for imposing a dress code that can stand up to scrutiny.

Dress codes should be drafted in clear terms, listing examples, where possible. A widely worded policy requiring smart appearance may mean very different things to different people, so a few examples of what is meant by smart appearance may be appropriate, in perhaps a 'do' versus 'don't' format.

Employers should carefully review the accepted standards of dress on an ongoing basis – perceptions of what is acceptable clothing at work do change, and dress codes may become out of date and more difficult to justify as a result.

Consult with employees and potentially their representatives and unions, particularly if there are a significant number of employees of a particular religion who may be affected by a dress code. Employers will undoubtedly be judged as more reasonable by a tribunal if they have made attempts to do so.

Be sensitive in the approach to the enforcement of a code. If an individual feels that an employer is trying to compromise their religious beliefs by enforcing a dress code then it can be upsetting for that employee and a heavy handed approach is likely to exacerbate this.

Employers must be consistent in their approach. It will be very difficult to justify a dress code in a tribunal, if that code is otherwise widely disregarded by other employees with the employer's tacit consent.

Consider how the imagery of staff can convey inclusion of diverse cultural and religious backgrounds from the local community. 

Bradford Teaching Hospitals NHS Foundation Trust 




The trust decided that to ensure effective communication, clothing which covers the face (veil/niqab) would not be permitted for any staff in contact with patients, carers or visitors or for staff in other roles where clear face to face communication is essential, for example, training.  





At the same time staff who wished to wear a veil when they were not working – such as in breaks, or during their lunch, or walking around the buildings were allowed to do so. However, they were asked to be prepared to remove their veil if asked to check their identity against their ID badge, in line with the guidance drawn up last year.  


 
The Royal London Hospital, St Bartholomew's Hospital and Whipps Cross University Hospital


These trusts all have policies that indicate that faces must not be covered while staff are treating patients.


 

Wrightington, Wigan and Leigh NHS Trust




The trust has a policy in place outlining that face coverings should not be worn when delivering patient care, in order to aid communication and minimise infection risks.

These cases illustrate that employers and employees have been able to find solutions to managing religious issues relating to the wearing of the veil in the workplace locally. 

The NHS has indicated that a general applicable ban on the wearing of full-face veils in the workplace is not necessary or proportionate for any legitimate objective.

At the same time, it has recognised through consultation with parties that some clearly defined restrictions on the wearing of full-face veils for the purposes of public safety will be legitimate. In doing so professional standards have been maintained and hospitals have developed appropriate policies and practices in a way that is most appropriate for them to deliver a quality.
Chaplaincy and the NHS staff experience
The NHS has a growing number of chaplains from a multi-faith background whose role is to help steer NHS organisations, often working closely with HR colleagues to help deliver a workplace that is enriched by its diversity.

The following summary of resources has been put together to help NHS chaplains manage religious diversity within the workplace. This varies from general advice and guidance, to include projects being undertaken by NHS Employers involving NHS trusts. 
NHS England in 2015 produced a set of 

guidelines to help support spiritual care 

within the NHS and encourage NHS trusts to emphasise its value for staff and patient wellbeing.

Acas has published 

guidance

 

and similarly the 

Equality Human Rights Commission

 (EHRC) on religion and belief to help support organisations and their staff that have a particular religion, belief or those that don't hold any beliefs. The guidance offers employers essential advice on how to comply with the Equalities Act, which protects employees against discrimination based on religion and belief.

Network for Pastoral, Spiritual & Religious Care in Health (NPSRCH)

 includes all nine world faith groups. It works to facilitate a mutual understanding and support for chaplaincy among faith and belief communities, chaplaincy bodies and other providers of religious, spiritual and pastoral care within the NHS.