Article
Sleep, fatigue and the workplace
Information on how sleep and fatigue can impact on the health of staff, with practical recommendations for improving the quality of sleep and rest.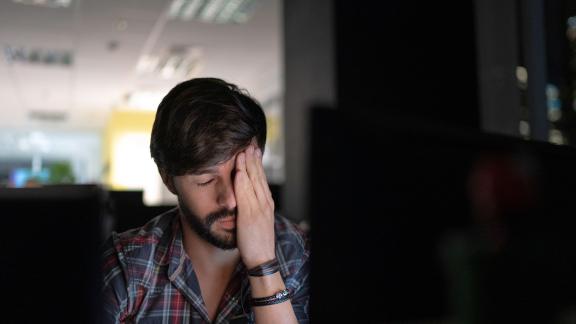 Working in a healthcare environment can be physically, mentally and emotionally challenging. Stressful days, long shifts without enough breaks, and night shifts that go against the body clock can often lead to sleep deprivation and fatigue.
Sleep is an essential function that allows our body and mind to recharge and to process what we have done in the day. It is fundamental to every aspect of our physical and mental health, allowing us to feel refreshed, alert, and function at our best. Not getting enough sleep or rest can have significant consequences. For example, it can hinder our ability to function effectively, and can make us more irritable, have less patience and less empathy. Our thinking and reaction times slow down, we are more sluggish, and less able to cope with high-pressure and high-consequence situations.
Fatigue does not just impact negatively on an individual's health. As tiredness increases, the ability to deliver safe, effective and efficient care drops sharply, increasing the risk to patient safety.
From a physical health perspective, sleep deprivation increases the risk of developing diseases such as obesity, type 2 diabetes, cardiovascular disease, anxiety, depression and Alzheimer's disease.
Fundamentally, if staff are not looked after, they cannot look after patients. The busier it is, the more crucial it becomes to take breaks and rest, as staff need to be able to perform at their best if pressure is high. Below are some key statistics: