Article
T Level industry placements and getting started
Find out how to get started with identifying and hosting T Level industry placements.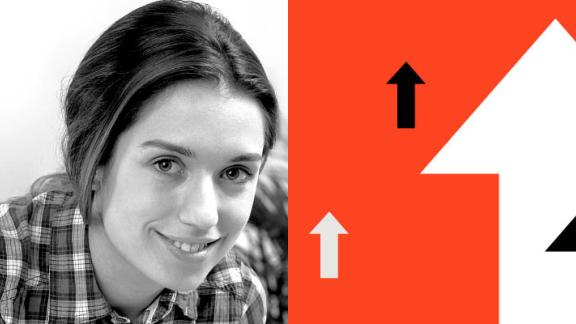 T Levels must contain an industry placement with an employer. These will be for a minimum of 315 hours and can be up to 420 hours.
Industry placements are intended to provide a practical insight into a learner's chosen sector and should offer the young person a chance to embed their knowledge and skills learned in the education setting. For you as an employer, industry placements provide the opportunity to engage with a new talent pipeline and showcase the variety of roles available in health and social care.
Pilot industry placements started in September 2017, to identify the best way to roll out placements for employers and learners. Experiences from the pilots have determined that industry placements can be delivered in a number of ways. For example, the placement could:
be a continuous block of working days
be distributed across the first and/or second years of the T Level course
include a taster placement of up to 35 hours
be hosted by a maximum of two employers for further understanding of the industry
be gained by paid, part time employment aligned to their chosen T Level subject.
Find out more about the ways you can deliver industry placements and watch the below video about employers' view on industry placements.
How can I get started?
A key organisation which is assisting with industry placements is the National Apprenticeship Service (NAS). They are responsible for providing advice on T Level industry placements to employers. They can also provide a matching service which employers can use to find local education providers who are offering T Level programmes.
Contact NAS by emailing tlevel.placement@education.gov.uk

to find out which education providers in your local area are providing T Level industry placements in the future or piloting industry placements now.

Once you've matched with an education provider and before the industry placement starts, agree a structured work plan/scope of practice and learning objectives which are specific to the programme the students are doing.
Education providers have access to funding if they offer T Levels. You can request funds from your education provider to support with industry placement costs such as equipment, student travel and protective clothing or uniforms.
Throughout the industry placement, the education provider and the NAS can support with information, advice and guidance for employers.
Digital, construction and education and childcare T Level programmes launched in September 2020. Health and Science T Level programmes will follow in autumn 2021 and other subjects will be available in the future. View all T Level course start dates. Contact NAS at: tlevel.placement@education.gov.uk or your local education provider to find out how you can start offering industry placements for programmes that have already started, or to pilot industry placements with BTEC or A level students in subjects that are due to start in the future.
Read Frimley Health NHS Foundation Trust's experience of piloting clinical placements.
Industry placements and COVID-19
NHS Employers has worked with NHS trusts, the Strategic Development Network and the Department for Education to develop a briefing on delivering industry placements during the COVID-19 pandemic.

This includes mythbusting barriers, 'what ifs', lessons learned and essential practical information. View the resource.
Safe working hours, DBS and safeguarding
T Level learners may be under 18. Under 18s can work in clinical and non-clinical settings, however employers must provide a safe working environment with safe working hours. Most placements will take place during regular daytime working hours, but in some placements, this may involve working outside normal working hours and should be evaluated to determine the necessity of working outside of these hours. Working patterns should be agreed with the training provider as part of the work plan discussion. Read more on the legal requirements as an employer on the gov.uk website.
Students must have the correct safeguarding in place to protect themselves and patients while on placement. Training providers hold overall responsibility for safeguarding and the welfare of the student on an industry placement. The training providers will check policies and procedures to make sure the workplace is a safe environment for the student, they may carry out a site visit before the placement starts.
Where necessary, the student must be provided with the relevant equipment to fulfil their duties, the cost of this can be claimed through the education provider.
A DBS check is not required for learners or the staff supervising the student, however, you can request your training provider undertakes a DBS check if this is necessary. The training provider may also ask that the line manager or supervisor to undergo a basic DBS check if they feel this is necessary. For more information, view the NHS Employers DBS check eligibility tool and the gov.uk T Levels web section.
Supporting young offenders and students with special educational needs and disabilities (SEND)
T Levels and industry placements are available to young offenders and SEND students. These learners may receive additional adjustments to their course, including a maximum of 105 hours of the industry placement being delivered in the education setting, before completing the remainder of the industry placement in an industry setting. This is to help young offenders and SEND students prepare for a real-life work environment.
Further information
For more information, including guidance, tools and resources visit employer industry placements.
To find out more about how you can offer industry placements or further prepare, contact the NAS at: tlevel.placement@education.gov.uk.
The Challenge 22 resources for employers can be used to support the set up and delivery of industry placements and include how to guides and templates.