Case Study
Transforming Bedfordshire's podiatry workforce
Bedfordshire have transformed their podiatry services to increase the pipeline into the workforce, develop staff and embed a new leadership approach.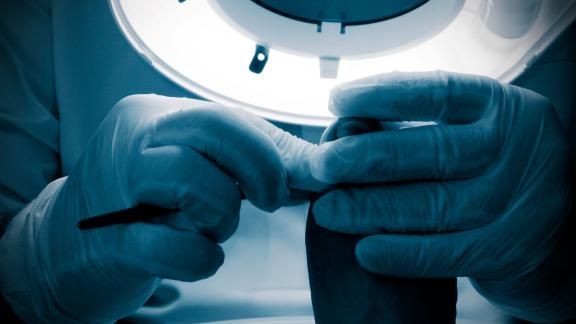 Overview 
Bedfordshire Community Health Service (BCHS) podiatry service underwent a review to explore why the service had experienced higher than usual attrition rates in the last 18 months.
The review found staff were redeployed to unfamiliar areas of the service, resulting in low morale and concerns about losing skills and competencies relevant to their roles. To combat staff shortages the organisation implemented a workforce transformation programme.
 
Key benefits and outcomes 
The podiatry service review enabled the creation of a compelling business case for workforce transformation.
The review identified the need to develop more complex and specialised roles and led to the approval for the recruitment of additional advanced practitioners.
The new organisational structure promotes an increase in the pipeline of support workers through routes such as apprenticeships.
Newly established team leader roles presented development opportunities for clinical staff and aims to standardise the service across the county.
This new leadership approach is pivotal in driving forward the podiatry service and the review provides a blueprint for how other allied health profession services can modernise and evolve.
What the organisation faced
Post COVID-19 acute areas of the service were prioritised. Staff had to be redeployed to cover these areas which they were unfamiliar with, and leave their own service area and clinical speciality. This left staff feeling unsettled and frustrated while reporting concerns about losing skills and competencies relevant to their roles. Additionally, the podiatry service and multidisciplinary foot team were part of a serious incident review related to diabetic care. 
These factors contributed to higher than previous staff turnover mainly across band 5 to 7 roles. The disproportionate level of resource and capacity in acute areas of the service meant a full-service review was necessary to negate the risks of staff shortages. 
What the organisation did
The local director and trust quality and performance team approved a full-service review. An experienced podiatrist with project delivery experience was recruited to lead a team to deliver the review. Clear terms of reference were agreed, helping the review to stay on track and to align stakeholder expectations.
The review process involved engaging with a wide range of internal and external stakeholders across the ICS through a range of interviews, questionnaires, engagement sessions and focus groups. Including:
Service users, the podiatry team, integrated care boards (ICB) diabetes network, hospital consultants, community colleagues, and primary care.     
Internal staff were consulted about the priority changes they wanted to see from the transformation. Online Interactive boards were used to gather real-time staff feedback alongside focus groups to support  staff with no internet access.   
Involving the contracts, finance, and quality and performance team enabled the review of service level agreements with local hospitals, activity data, KPI's and expected service outcomes budgets, staffing establishments, and service specifications.
National guidance and recommendations were reviewed to help shape the direction of the transformation. Alongside these job descriptions were analysed to ensure they reflected the knowledge and skills required for the service, and if they aligned with the commission for the service. It also allowed skills gaps to be identified.
The recommendations of the review were approved and shared along with a business case for additional funding to the ICB to consider as part of the 2023/24 contract planning.
Results and benefits
The review suggested that the workforce required restructuring from leadership and support worker level. Bedfordshire Community Health Service (BCHS) podiatry service needed to better utilise and support their existing workforce while creating more specialised roles for complex treatment and procedures. Plus, building on staff competencies to ensure staff can provide safe patient care and remain within their scope of practice.
The BCHS podiatry services have already made progress implementing these recommendations. Additional leadership roles were established to enable effective transformation and improve the profile and perception of podiatry across stakeholders within the ICS. These roles also provided development opportunities for staff to encourage retention. 
To improve the clinical supervision and competency development of trainee advanced practitioners, a new podiatry professional development lead position was established. This aims to ensure staff have the right skills and knowledge to practice safely and negate patient safety risks.
Additional advanced clinical practitioners (ACPs) were acquired to support the service. Including a musculoskeletal (MSK) ACP who completed the e-portfolio route to formalise his level of practice. This role emphasised the benefits of podiatry within the MSK pathway, upskilling the team and providing complex treatments. Another trainee ACP role was rolled out to address health inequalities in the community through providing vital specialist care, with the aim of reducing the impact on primary and secondary care. 
Additional apprenticeship routes and support worker roles supported podiatrists to deliver high quality patient care in the long term, and ease their workload pressures. Two of these apprentices received an NHS award for encouraging other people to consider apprenticeship routes.
Overcoming obstacles
The review needed to be completed in two months, but still capture the voices and opinions of all stakeholders across clinical pathways. Having an objective reviewer with protected time and clear terms of reference ensured a quick turnaround.
Takeaway tips
Have clear terms of reference for any workforce review so that financial and contractual changes can be supported.
Consider what can be achieved within your existing establishment and don't be afraid to think differently.
Make sure you engage all stakeholders and involve the podiatry team from the beginning, they can provide a lot of the solutions and will help with buy in to any service changes and job role changes. 
Involve services users in your workforce review. They are the reason we provide the services and their opinion matters. It is a reminder that everything we do is for the benefit of patient care and the populations we serve.
Contact details
For more information about the work in this case study, contact Emma Stoneman, deputy therapy lead and professional lead for podiatry at East London NHS Foundation Trust on emma.stoneman@nhs.net.
References