News
Call for new strategy to tackle staff burnout
The Society of Occupational Medicine has published new guidance outlining the steps needed to tackle burnout in the healthcare sector.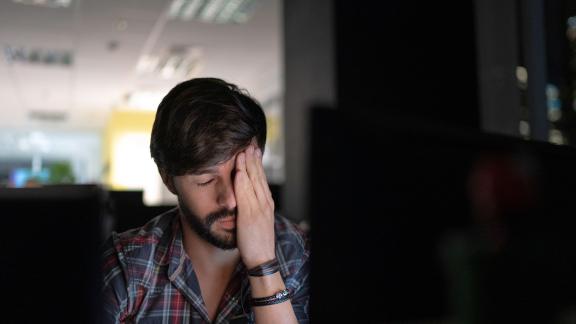 A report from the Society of Occupational Medicine (SOM) is calling for a new approach to tackling the particularly high rates of burnout experienced by healthcare workers.
The evidenced-based report, Burnout in healthcare: risk factors and solutions, draws on research from a range of sources and finds clinical staff in health and care are most vulnerable. 
With burnout levels still found to be high in the NHS, employers and leaders are encouraged to actively support staff wellbeing through a renewed approach.  
The report says the wide-ranging costs of burnout mean there is a strong legal, moral, business and social case for organisations to reduce the risks for staff. 
It recommends a series of primary, secondary and tertiary interventions employers can take, aimed at protecting employees against burnout and supporting those returning from absence to do so safely.  
You can read more about the report on the SOM website.   
Focus on burnout
Burnout is physical and emotional exhaustion. It can occur when you experience long-term stress in your job, or when you have worked in a physically or emotionally draining role for a long time. 
The Long Term Workforce Plan sets out the importance of the three key pillars: train, reform, and retain. To be able to retain our valuable NHS workforce, the continued effects of burnout must be addressed.      
You may find the following resources useful:  
Beating burnout in the NHS provides practical suggestions to support the reduction of burnout levels in NHS organisations.   
Prioritising workforce wellbeing is essential in supporting retention, the evidence-based approaches to workforce wellbeing provides a useful basis for reviewing organisation approaches.   
Understanding the basics of wellbeing is essential to supporting your staff. We appreciate there may be barriers to fulfilling your staff's needs and the back to basics for a healthy working environment guidance highlights some ways to overcome these.