News
Review finds decrease in workforce confidence to speak up
The National Guardians Office has published a review of the 2022 NHS staff survey results, highlighting concerns over staff confidence to speak up.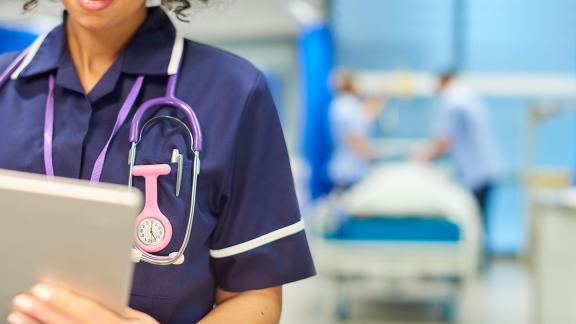 A new review of the 2022 NHS staff survey results raises concerns about the decline in workers' confidence to speak up since the COVID-19 pandemic. 
The Fear and futility – what does the staff survey tell us about speaking up in the NHS? review is published by the National Guardians Office and includes comments from the national guardian for the NHS, Dr Jane Chidgey-Clark. 
It scopes the national and regional picture of speaking up as indicated by the the most recent staff survey, as well as looking at how different groups of workers have reported on speaking up.
In particular, the review notes a marked fall in how safe NHS staff feel in raising a clinical concern. It says NHS leaders must strive to ensure staff feel psychologically safe to raise concerns at work and to feel confident they will be acted on.
Key findings include:
The freedom to speak up (FTSU) overall sub-score declined from 6.5 the previous year to 6.4 in 2022.

A decline in workers raising concerns on clinical practice, a contrast to 2021 which showed a marked improvement.

Ambulance trusts continue to perform least well on FTSU scores and community trusts continue to perform well.

The gap between community and acute/ambulance trust scores continues to widen and potentially highlights the pressure on frontline services.

There is a marked disparity between highest and lowest scoring organisations; this has increased for three out of the four FTSU questions since 2021.
The full report can be accessed via the National Guardian's Office website.
Further information 
For more information on this topic, see our top tips article on how embedding a healthy speaking up culture supports the wellbeing of our NHS workforce.