Video
How staff networks can support the health and wellbeing of staff
Watch our webinar recording which explores how staff networks adapted during the pandemic and the crucial support they provide.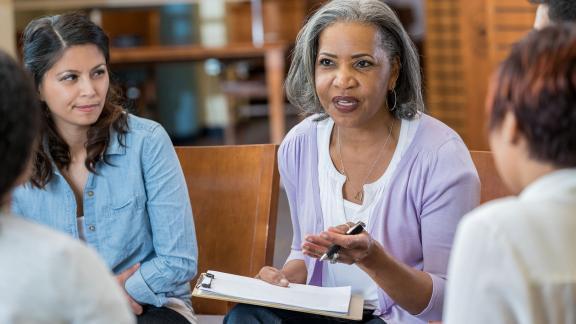 There has been a surge in the number of staff networks across the health and social care sector during 2020/21. These networks were often initiated to connect people around their ethnicity, sexual orientation, gender, faith or religion, or disability. However, experience has shown us that these networks are also critical in supporting and protecting staff against the impact of stress, anxiety and isolation triggered by the pandemic and lockdown.

Over the last twelve months, staff networks have played a major part in supporting organisations approaches to risk assessments, shielding and the promotion of other health and wellbeing support available.
We teamed up with the NHS Confederation's Health & Care LGBTQ+ Leaders Network, BME Leadership Network, Health & Care Women Leaders Network and NHS Employers Health and Wellbeing team to deliver this webinar during Equality, Diversity and Human Rights Week.

During this session we explored how networks have made adjustments to how they operate for different groups during the pandemic, the health and wellbeing challenges their members have faced and the crucial support networks provide.

We also looked at how staff networks can play a crucial role in meeting the ambitions set out in NHS People Plan and the People Promise.   
Speakers 
Peter Molyneux - Chair of the Health and Care LGBTQ+ Leaders Network, and Chair of Sussex Partnership NHS Foundation Trust 
Joan Saddler OBE - Co-facilitator BME Leadership Network and Director of Partnerships and Equality, NHS Confederation
Louise Murray - Health and Wellbeing Programme Lead, NHS Employers
Sarah Walter - Assistant Director of ICS Network, NHS Confederation