Audio
Inclusive recruitment podcast: episode two
Hear from Sandwell and West Birmingham NHS Trust on its approach to inclusive recruitment, and how apprenticeships form a key part of this.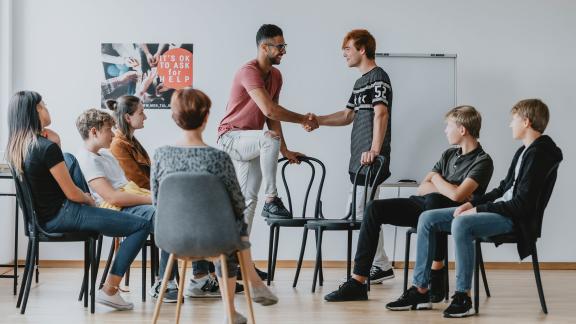 We spoke to Raffaela Goodby, director of people and organisation development, and Lawrence Kelly, learning works coordinator, to discuss what inclusive recruitment means to the trust, why they are passionate about it, and the impact it has on the services the trust provides and on the health of its local community. We also hear from Paulina Lapinski on her experience of completing an apprenticeship at Sandwell through the trust's Live and Work programme.
This is the second part of a two-part series on inclusive recruitment, which considers the barriers that can sometimes face individuals seeking gainful employment, particularly those who have a criminal record, or are at risk of homelessness.
The podcast series also explores the possible approaches that can, and are, be taken by employers to be inclusive in their recruitment, helping to ensure the recruitment pipeline is fully recognised and that the NHS can be seen as the best place to work, for people from all backgrounds.