Article
LGBT+ History Month
LGBT+ History Month takes place in February and is an opportunity to celebrate achievements and support LGBTQ+ staff.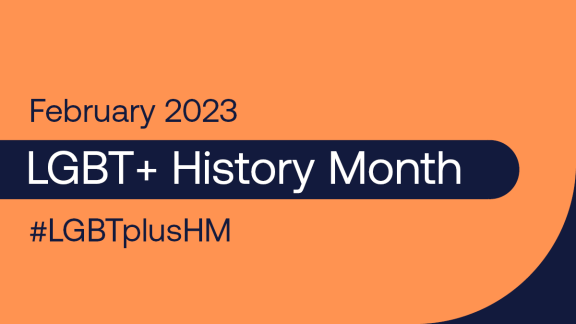 The campaign is celebrated across the NHS to increase the visibility of the entire LGBTQ+ community, as well as their history and experiences.
This year's national theme is #BehindTheLens and celebrates LGBT+ peoples' contribution to cinema and film – with a focus on claiming the past, celebrating the present and creating a positive future towards social justice and fairness. 
 
The NHS People Plan recognises the urgency of NHS leaders acting and creating an organisational culture where everyone feels that they belong – in particular, improving the experience of staff from diverse and minority backgrounds.
During LGBT+ History Month trusts across England have the opportunity to demonstrate how they are taking action to support LGBTQ+ equality in the workplace. 
What's happening in the NHS during LGBT+ History Month
The NHS Confederation's Health and Care LGBTQ+ Leaders Network will be actively sharing details of events via Twitter and will be launching some new resources. Follow them on Twitter @NHSC_LGBTQ for regular updates and tweet using the hashtag #LGBTplusHM. 
If your network or trust is hosting an event, a blog or a specific resource, let us know and we can promote it.
Access LGBTQ+ resources and information
Get involved  
Keep an eye on our website and Twitter using hashtag #LGBTplusHM as we and our Health & Care LGBTQ+ Leaders Network join in the celebrations, share stories and resources. 
 
Should you have any queries please contact diversityandinclusion@nhsemployers.org