Article
Making reasonable adjustments to support disabled staff in their roles
Employers have a legal responsibility to make workplace adjustments for disabled staff or those with long-term health conditions.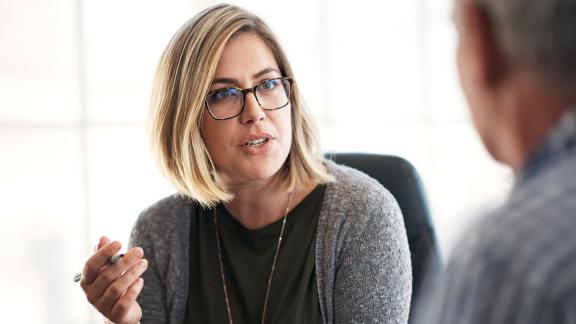 Managers should use every opportunity to ask their staff whether they need any adjustments, this can be done through one to one meetings, appraisals and when staff return to work from absence. 
Under the Equality Act 2010 a person is recognised as disabled if they have a physical or mental impairment or condition that is either visible or hidden, that has a substantial (more than trivial) and long-term (12 months or longer) impact on their ability to do normal daily activities.
Employers must make reasonable adjustments where disabled staff would otherwise be put at a substantial disadvantage compared with non-disabled colleagues. Employers cannot legally justify a failure to comply with a duty to make a reasonable adjustment. 
It's important that employers consider the following questions:
Can adjustments be made to the way in which the employer works and operates (defined as provision, criterion or practice under the legislation)?
Can changes be made to the physical features of a workplace to overcome any barriers that may exist?
Can extra equipment (auxiliary aids) or assistance (auxiliary service) be provided to support any staff?
There are many examples of adjustments which we've detailed below. The Equality and Human Rights Commission has also produced some information about adjustments in practice. 

Employers should consider adjustments for:
individuals working for the organisation 
individuals applying for a job with the organisation
individuals who tell an employer that they are thinking of applying for a job with them.
An individual's disability status can change over time and employers should ensure that their records are regularly updated to reflect this.
Employers will also need to consider adjustments for a range of people who will be working in a variety of capacities. For example, permanent staff in clinical and non-clinical roles, bank staff, contractors, apprentices and doctors in speciality training (trainees) who may be on placement within the organisation.
When placing apprentices or trainees, consideration should be given to the individuals' specific health needs or disabilities that may potentially impact on their training. Placement providers will have a responsibility for assessing and implementing reasonable adjustments if required. The need to consider adjustments should not be a reason for not offering an otherwise suitable placement to an apprentice or trainee.
Whilst it is important to consider the legal context, putting in place some simple adjustments can have a positive impact on the wellbeing, experience and performance of the workforce.

Workplace adjustments can make an organisation a more attractive place to work and can contribute to the development of inclusive working environments and cultures by: 

Helping disabled staff to feel more valued and supported in their work and in working towards their career aspirations.
Improving employee engagement and staff experience, which in turn will increase staff retention.
Providing higher levels of productivity and reducing levels of sickness absence.
Reducing levels of harassment, bullying and abuse (disabled staff experience greater levels compared to non-disabled staff).
Increasing understanding amongst senior leaders, managers and colleagues about disability equality and inclusion in the workplace, which in turn, will help improve patient care and outcomes.
How effective the change will be in removing, reducing or preventing the disadvantage (what someone may otherwise experience if the adjustment was not to be made).
The practicality of making the adjustment.
The cost of the adjustment.
The employer's resources and size.
The availability of financial support.

As no two employers are the same, what may be reasonable for one employer, may not be for another. Regardless of these differences, the ultimate aim is to remove or reduce any substantial disadvantage that a disabled person may experience in recruitment or within the workplace.

 
The cost should be factored into decisions as to whether an adjustment is reasonable or not. Most reasonable adjustments cost less than £100, whilst many will cost nothing at all, and simply require a change to a process or a policy.

Where costs are higher, assistance is available through the Access to Work scheme, which reimburses the costs of equipment, adaptations or support worker services. Organisations should familiarise themselves with the scheme and the benefits it can bring to both the employee and the organisation.
Organisations should ensure they provide clear guidance and have a comprehensive and practical reasonable adjustments policy which outlines processes, the support available and the role of different functions such as HR, occupational health and IT.

Many organisations have policies in place, some specific to reasonable adjustments and some linked to absence or wellbeing policies, see the following examples: 
Employers may want to consider introducing a disability or health passport which allows individuals to easily record information about their condition, any reasonable adjustments they may have in place and any difficulties they face.

The passport helps to ensure there is a clear record and can be used with new line managers to explain what is needed in the workplace to help them carry out their role.

It's also worthwhile using the support that your local occupational health team can offer to help improve staff wellbeing within your organisation.
We have produced a suite of videos detailing individual stories of NHS staff who have received workplace support that has enabled them to thrive in their roles: 

In addition:

NHS Employers resources       

Webinar recordings

Other organisations that can provide support