Guidance
NHS health passport
This health passport allows individuals to record details about their disability, health condition or learning disability.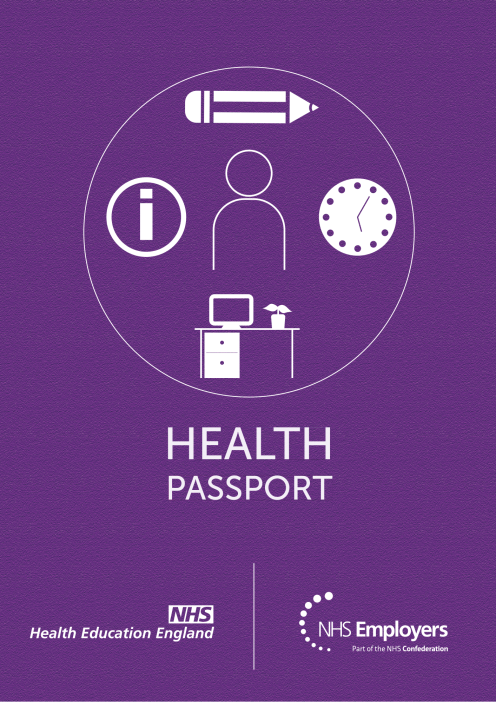 This editable health passport has been designed for individuals working in the NHS with a disability, long term health condition, mental health issue or learning disability/difficulty.
It allows individuals to easily record information about their condition, any reasonable adjustments they may have in place and any difficulties they face.
The passport helps to ensure there is a clear record and can be used with new line managers to explain what is needed in the workplace to help them carry out their role.
The health passport pdf is editable,  you can type straight into the boxes and then save it to your internal system. Download a copy of the health passport in plain text.
Please also read our accompanying guidance for managers below.
Find out more about supporting disabled staff in the workplace and access resources to help embed the Workforce Disability Equality Standard.