Article
Embedding the Workforce Disability Equality Standard
Learn about the Workforce Disability Equality Standard (WDES) and access guidance and resources to help you support staff with disabilities.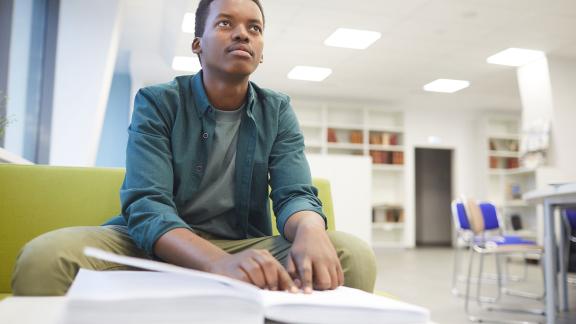 The NHS Workforce Disability Equality Standard (WDES) came into force on 1 April 2019 and is a set of specific measures (metrics) that enables NHS organisations to compare the experiences of disabled and non-disabled staff. This information is then used by organisations to develop a local action plan, and enable them to demonstrate progress against the indicators of disability equality.
The WDES is important because research shows that a motivated, included and valued workforce helps to deliver high quality patient care, increased patient satisfaction and improved patient safety. It supports positive change for existing employees, and enables a more inclusive environment for disabled people working in the NHS.
WDES 2022 data collection and the reporting framework
The WDES 2022 reporting timeline runs from 1 July until 31 August for NHS trusts and foundation trusts. It requires metrics and narrative data to be reported via the WDES data collection framework (DCF).

In addition, trusts are required to publish details on their website by 31 October 2022 - this includes their WDES annual report which should contain their organisation's data for each metric, their WDES action plan and details of progress.
Visit NHS England and NHS Improvement to learn more about the WDES..
2021 WDES annual report
The WDES Annual Report 2021 is based on analysis from NHS trust and foundation trusts 2019 to 2021 data returns. It provides us with the second opportunity to compare year on year progress into the career and workplace experiences of NHS disabled staff. This report provides a summary of the 2021 national data analysis and presents key findings, recommendations for continued focus and actions by trusts. regions and the national Equality, Diversity and Inclusion team at NHS England and NHS Improvement.
At a national level, the evidence clearly highlights that many disabled staff continue to experience inequalities in the workplace when compared to their non-disabled colleagues. The analysis demonstrates the continued need for trusts to take robust action, with monitoring and evaluation, to ensure that progress takes place and that ongoing work programmes support positive change.
Access WDES resources and disability related guidance
We have worked with NHS England and Improvement to develop the following suite of resources to help you implement and support disabled staff.

Podcast

Webinar recordings

We have produced a suite of videos detailing individual stories of NHS staff who have received workplace support that has enabled them to thrive in their roles: 

Listening to the voices of disabled staff - University Hospitals of Morecambe NHS Foundation Trust was just meeting legal requirements in relation to its equality practice. To address this, the trust set up a disability staff network to listen to the voices of disabled staff, which led to improved staff experience and NHS Staff Survey results.
Supporting staff who are shielding during COVID-19 - Oxleas NHS Foundation Trust share how they engaged with managers and supported staff that were affected. 
Inclusive culture - North East London NHS Foundation Trust took steps to be a more inclusive organisation by improving it's recruitment processes, investing in staff networks and introducing a health passport for disabled staff and those with long-term health conditions.