Article
Embedding the Workforce Disability Equality Standard
Learn about the Workforce Disability Equality Standard (WDES) and access guidance and resources to help you support staff with disabilities.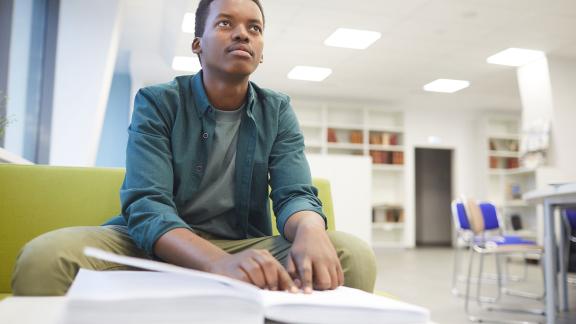 The NHS Workforce Disability Equality Standard (WDES) came into force on 1 April 2019 and is a set of specific measures (metrics) that enables NHS organisations to compare the experiences of disabled and non-disabled staff. This information is then used by organisations to develop a local action plan, and enable them to demonstrate progress against the indicators of disability equality.
The WDES is important because research shows that a motivated, included and valued workforce helps to deliver high quality patient care, increased patient satisfaction and improved patient safety. It supports positive change for existing employees, and enables a more inclusive environment for disabled people working in the NHS.
2021 reporting
NHS trusts and foundation trusts are required to submit annually to NHS England and NHS Improvement their workforce disability data, this year it will be via a new secure online WDES data collection framework.
The data collection period opened on 1 July 2021 and closes on 31 August 2021. Visit  NHS England and NHS Improvement to learn more about WDES reporting.

In addition, trusts are required to publish on their website by 31 October 2021 - this includes their WDES annual report which should contain their organisation's data for each metric, their WDES action plan and details of progress.
Trusts are encouraged to work with disabled staff and networks to review progress with their WDES action plans and identify what further work is needed to enable a more inclusive environment for disabled colleagues.
We have worked with NHS England and Improvement to develop the following suite of resources to help you implement and support disabled staff.

Resources

Webinars

Videos

We have produced a suite of videos detailing individual stories of NHS staff who have received workplace support that has enabled them to thrive in their roles: 

Case studies

Blogs
In collaboration with NHS England and NHS Improvement, we are hosting a Disability Summit on 29 September 2021. The event will explore how to create workplaces for the future where disabled staff feel like they belong.

The Summit will be held virtually and provide a space where staff with disabilities, leaders, managers, trade unions, HR and equality practitioners from across the health and social care sector will share their experiences of disability in the workplace. Access further information and book your place.